PHOTOGRAPHS 2013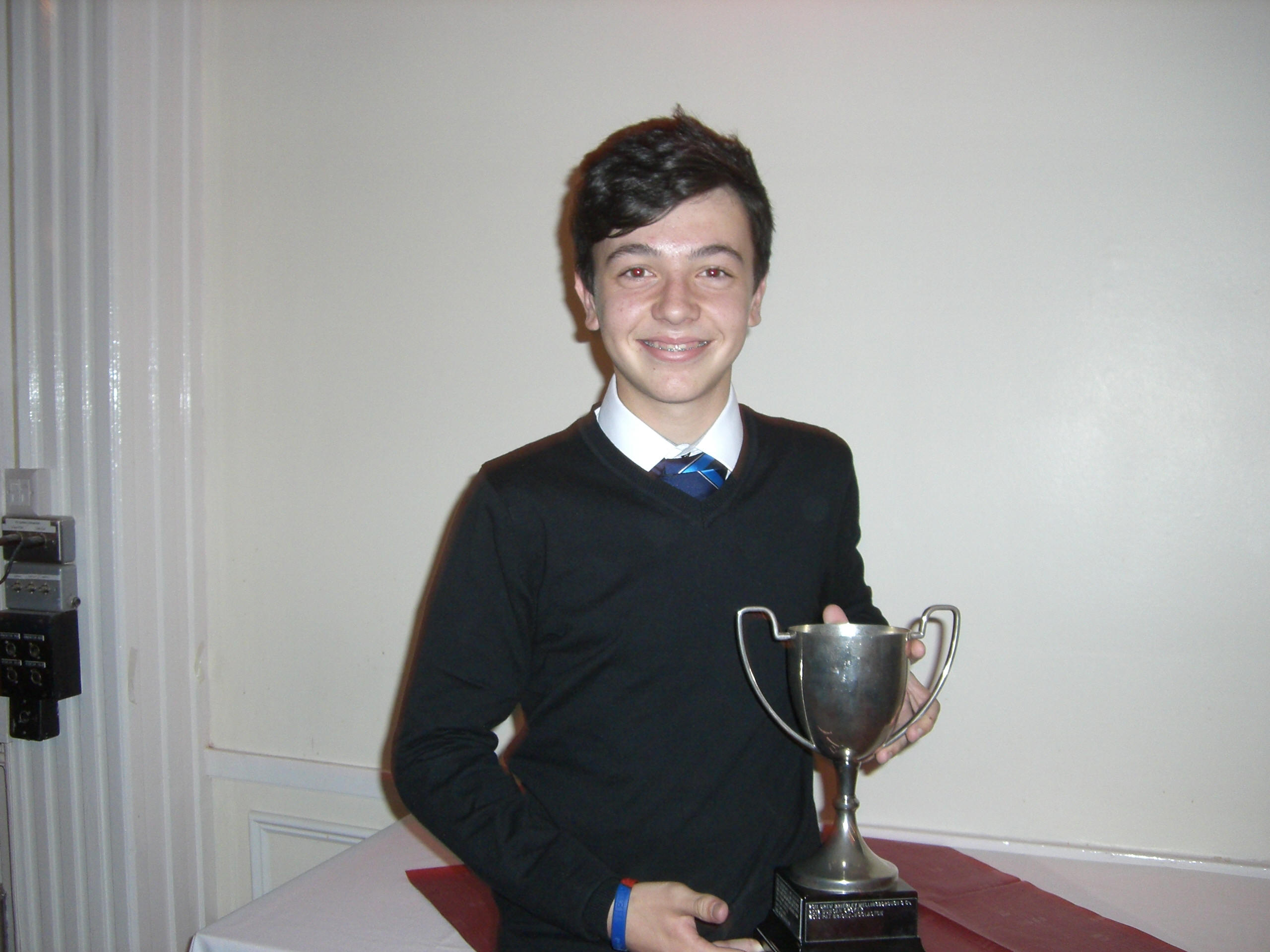 At the Annual NCL League Presentation night at Wicksteed Park Pavilion, Patrick Bright received a Young Player of the League Award from former England Chairman of Selectors, David Graveney in recognition of a wonderful season with the bat.
Patrick who was aged fourteen during the season scored 473 league runs, averaging 28.13 for the Seconds and scored a scintillating century against Podington off just 117 balls.
A worthy recipient and a great honour for Wollaston.
Below David Graveney presents Patrick with his trophy, and congratulates Chris Perry on his seventy premier wickets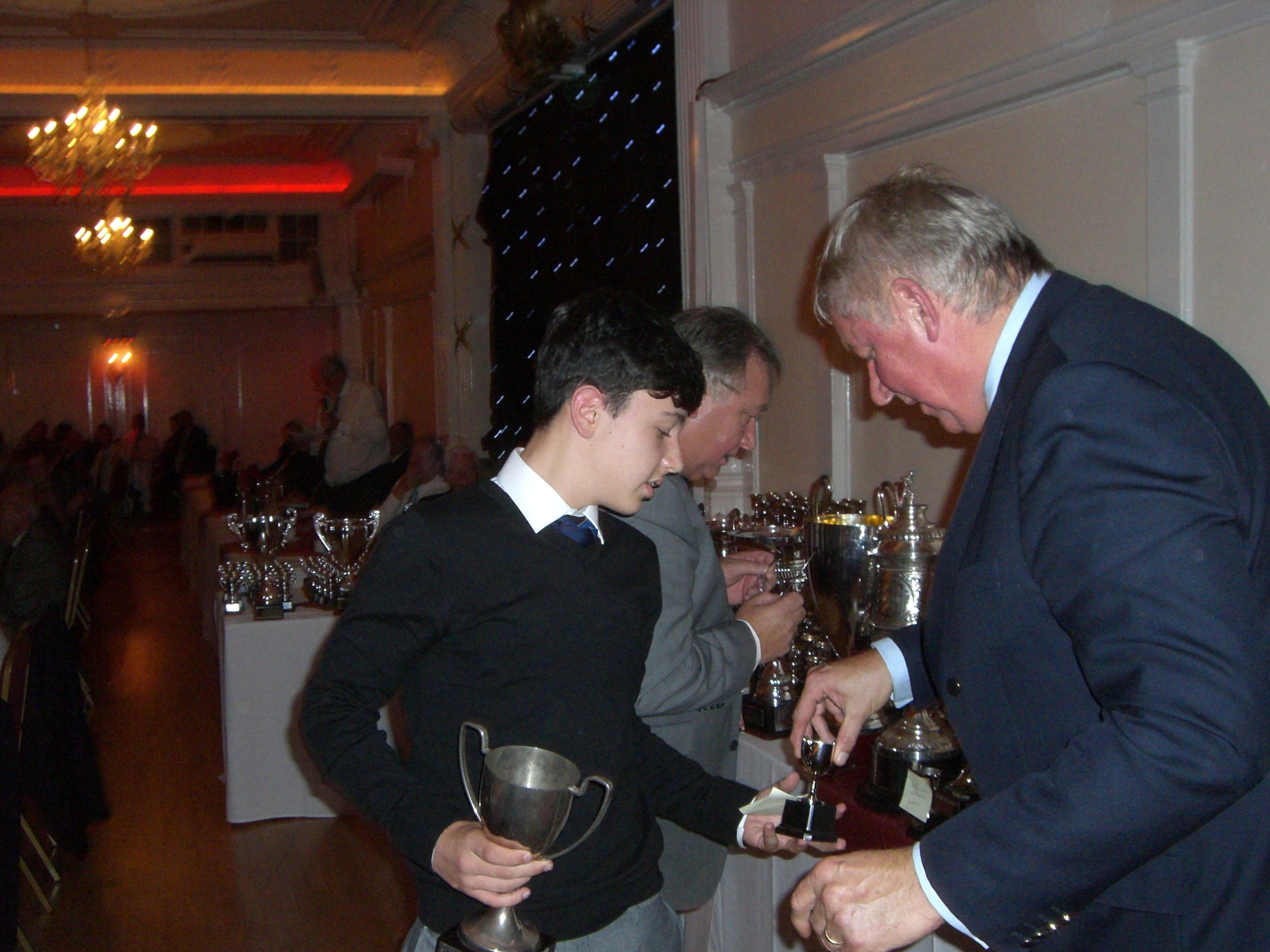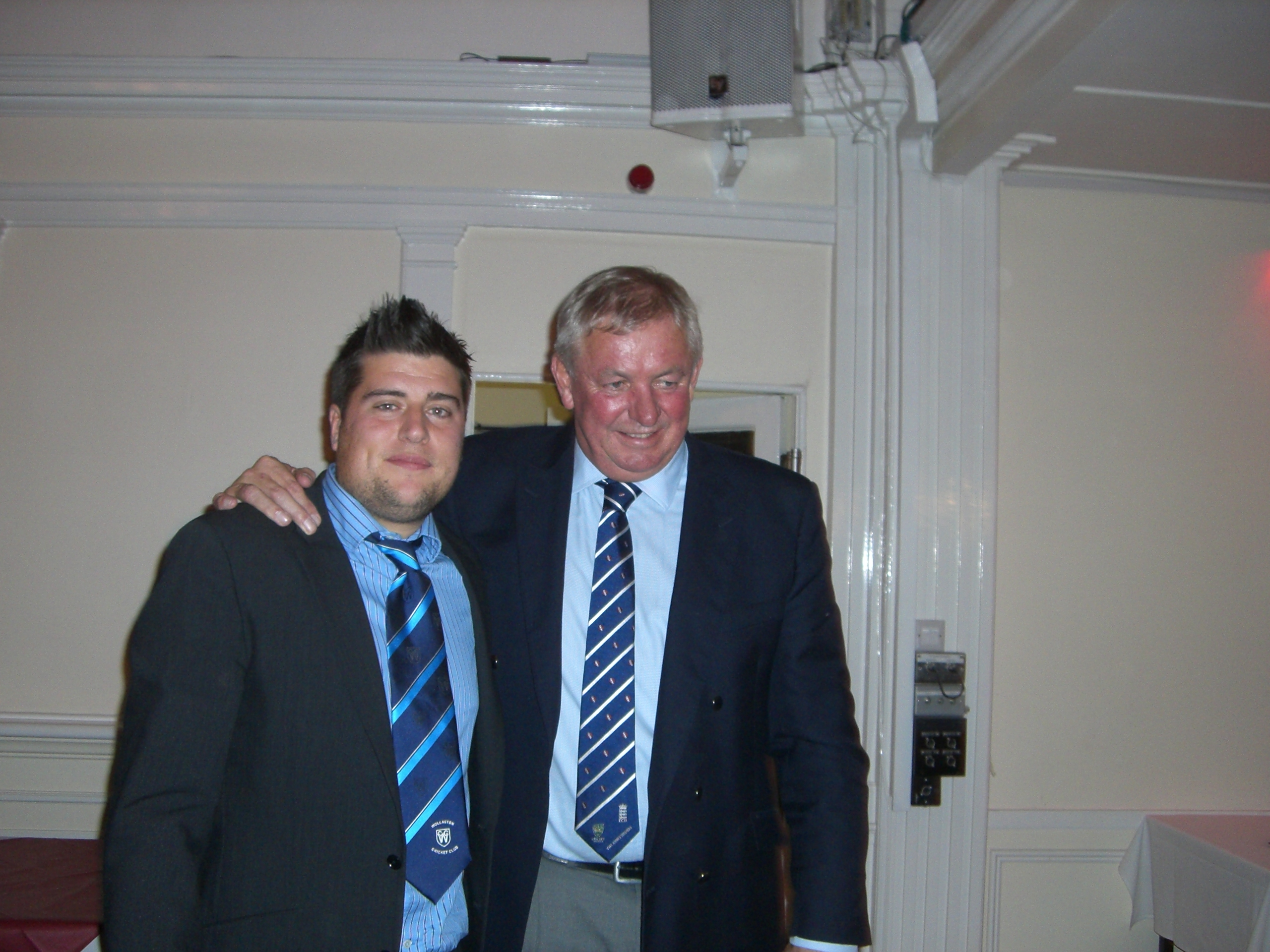 First Eleven Premier Division 2013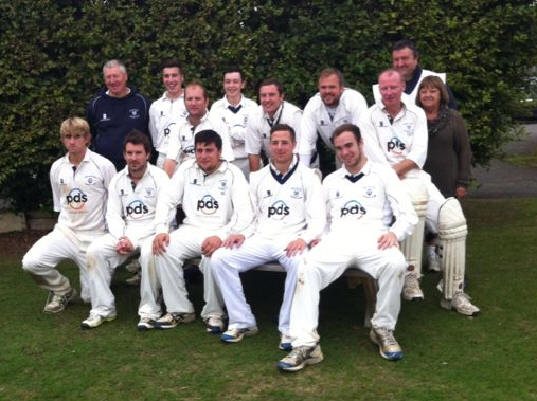 Paul Bates Charlie Elderton Matt Jones Pat Bright Liam Bates Simon Driver Steve Musgrave Neal Perry Les Underwood
Olly Stone Mark Ralph Chris Perry (captain) Mark Carter David Shelford
Second Eleven Division Three 2013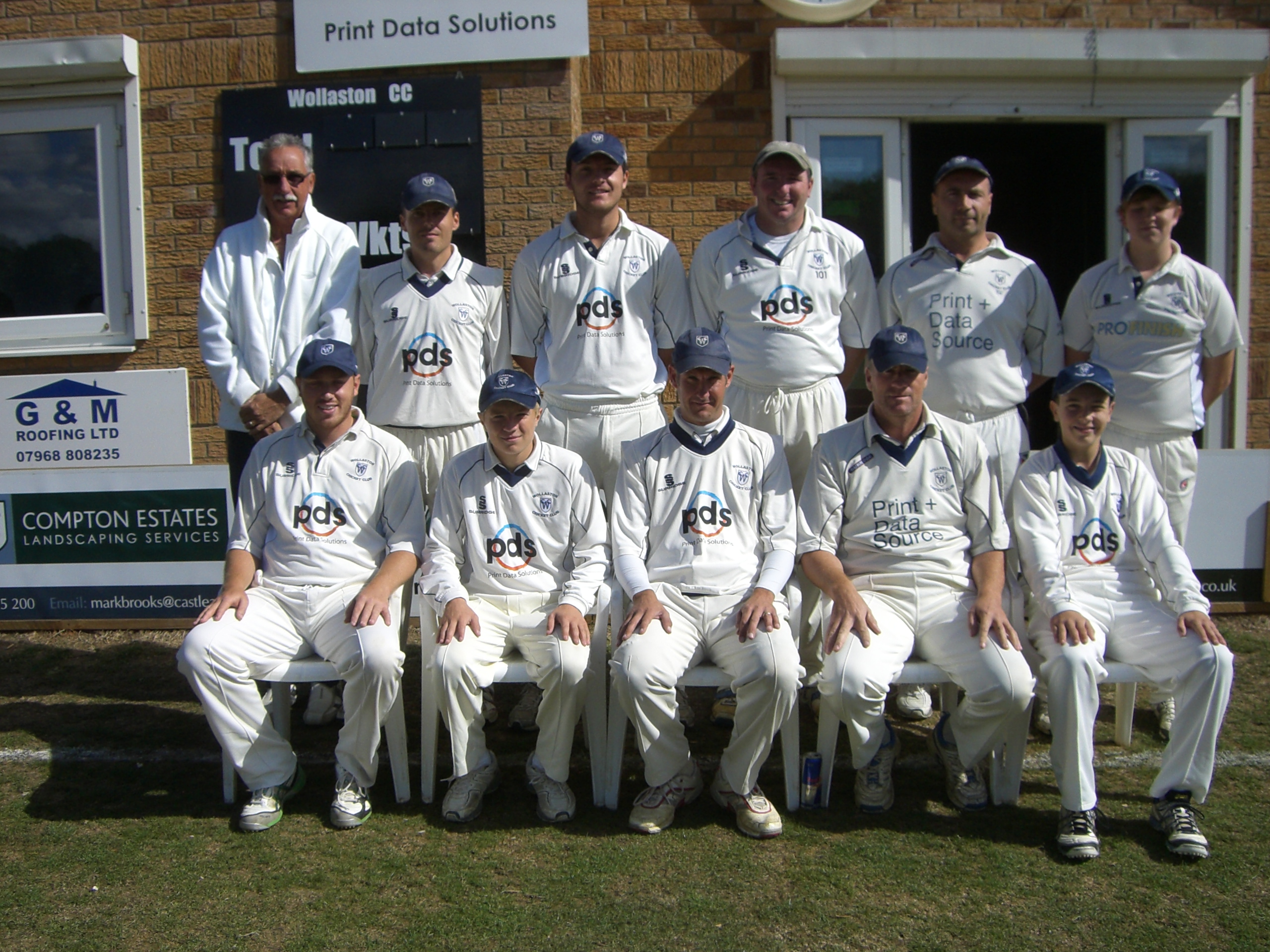 Steve Laughton Adrian Ward Marcus Gross John Pike Marcus Shelton Sam Drage

Andy Kowal Cameron Pike Darren Laughton (captain) Andy Luck Patrick Bright
Third Eleven Runners-up Division Eleven 2013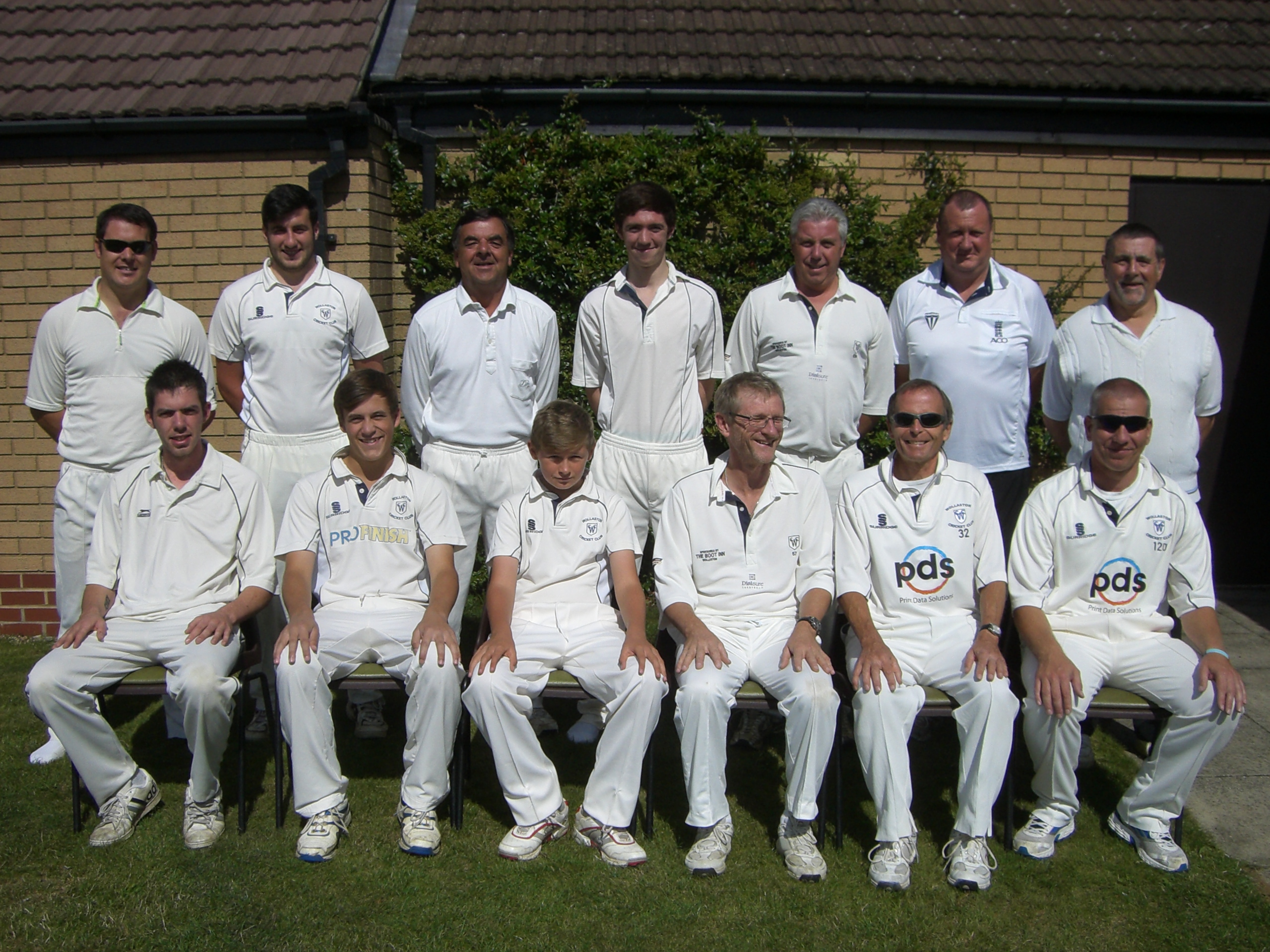 Craig Boddington Alex Melia Rex Boddington Josh Steggles Nick Dawson Graham Richards Dave Ekins
Nathan Dawson Harry Broome Nathan Healey Paul Jones (captain) David Ward Andrew Silsby