PHOTOGRAPHS 2015
September 3rd
WOLLASTON UNDER 13's
Wollaston under 13s pulled off a Higham and District League double last night by beating Rushden 'A' by 34 runs in the knockout cup final down 'the field'.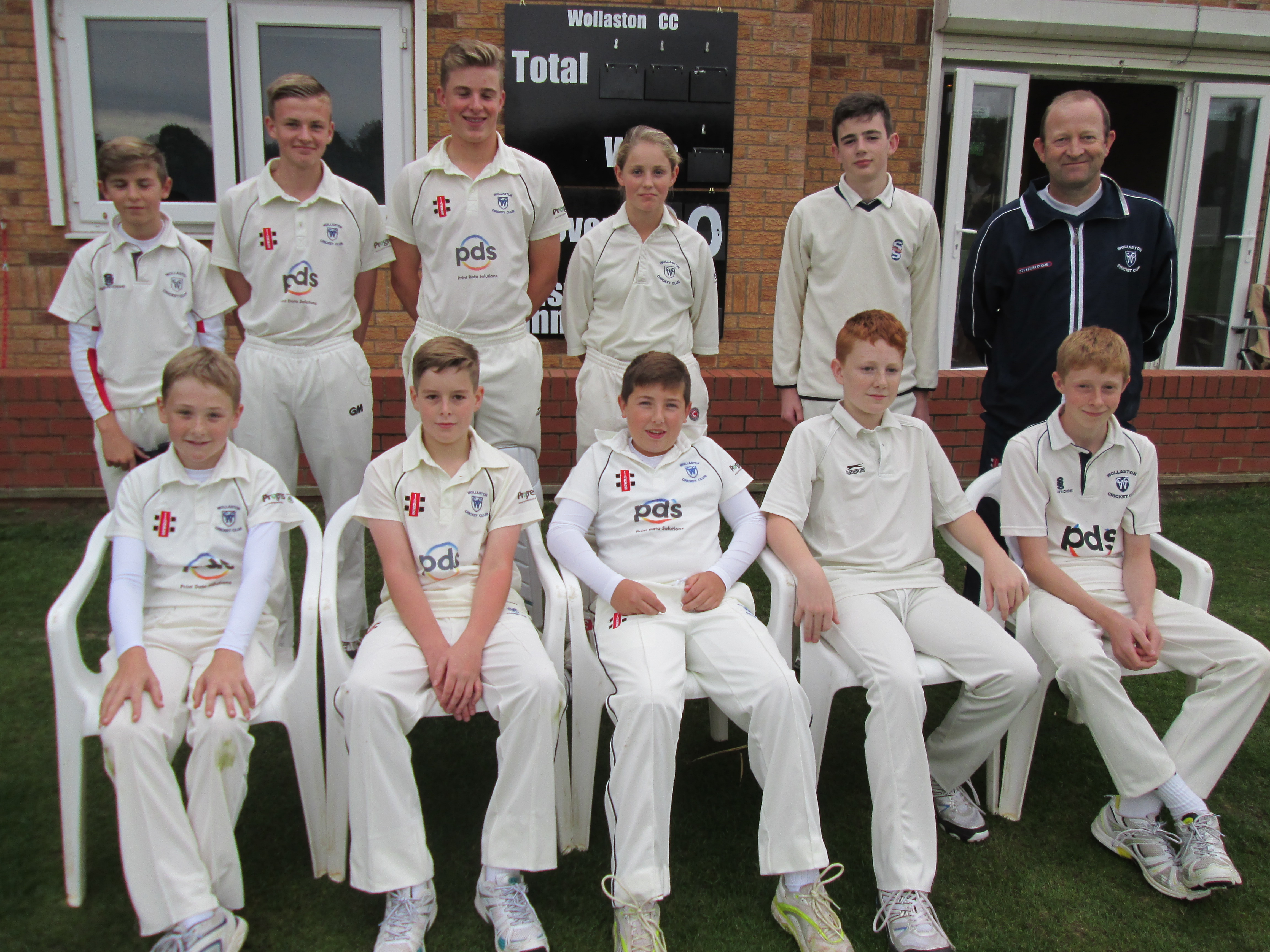 Liam Healey James Dawson Marcus King Bethan Soloman (Capt) Tom Halliday Darren King (Manager)
Jacob Cotter Max Henson Matthew Elderton Will Geddes Marcus Davis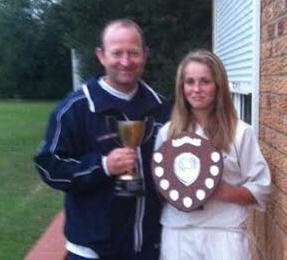 Darren King (manager) & Bethan Solomon (captain) proudly show off the two Under Thirteen trophies

August 17th
UNDER 15's KNOCKED OUT IN SEMI-FINAL BY A STRONG IRTHLINGBOROUGH SIDE
Irthlingborough 86 for 3 in 16 overs Wollaston 66 for 9 in 15 overs
Wollaston Under 15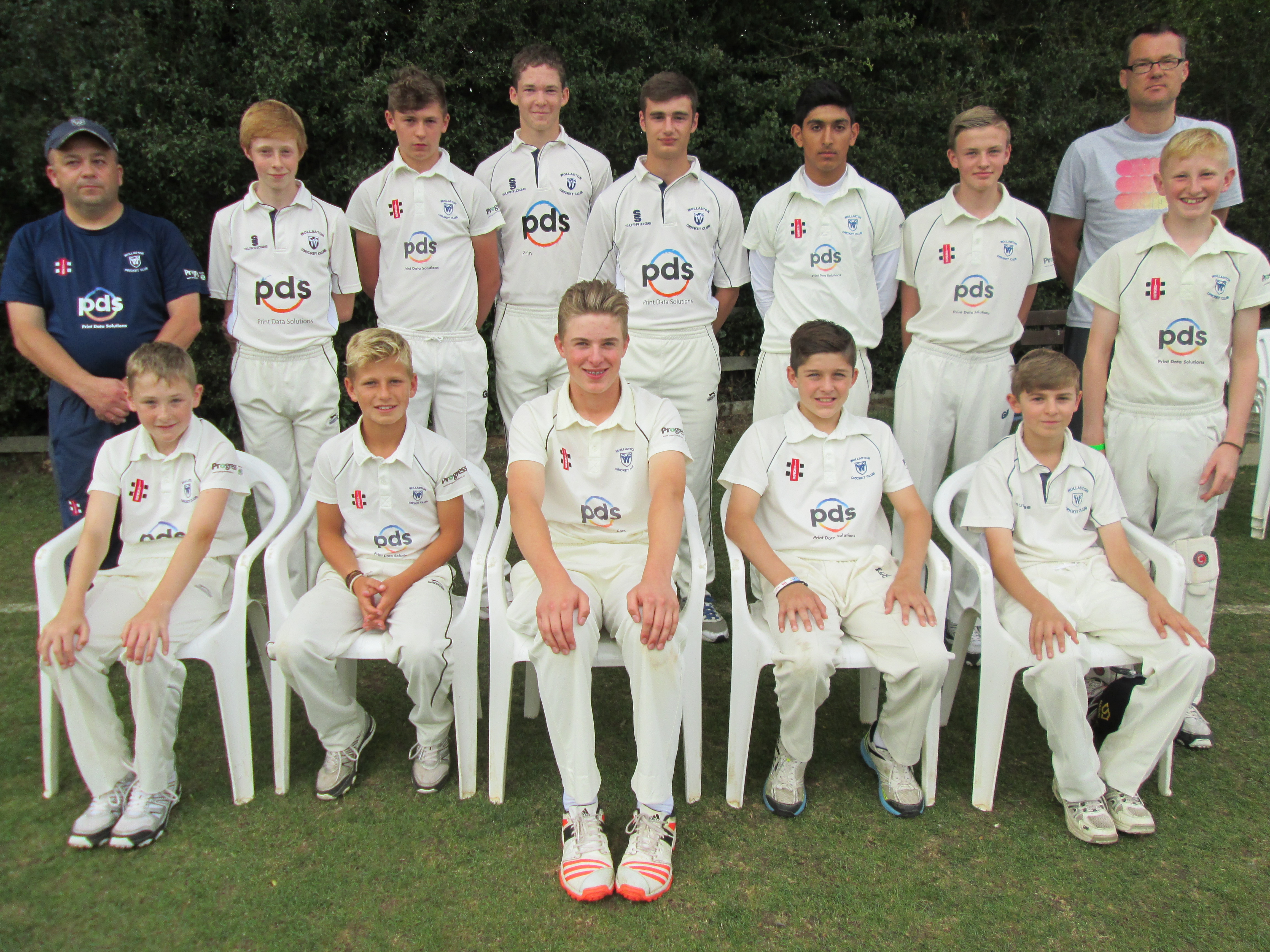 UNDER 11's AT THE COUNTY GROUND
WCC Under 11's played Horton Under 11's in a short form of soft ball cricket during the interval of the Steelbacks Royal-London One Day Cup game against Gloucestershire at the County Ground on Monday (17thAugust).
Wollaston won by one run and all the lads were a credit to our club.
Well done to; (From left to right) Tom Pellant, Elliott Duffy, Jack Parsons Ben Hodson, NCCC Representative, Aston Farman, Loui Murphy, and the Brooks brothers; Lewis and Owen.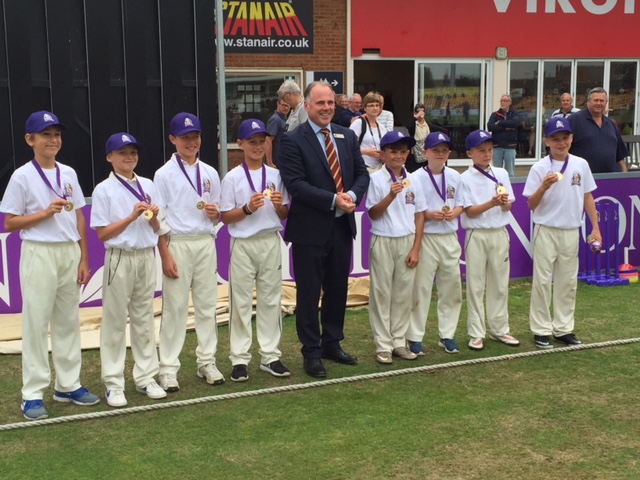 FIRST ELEVEN 2015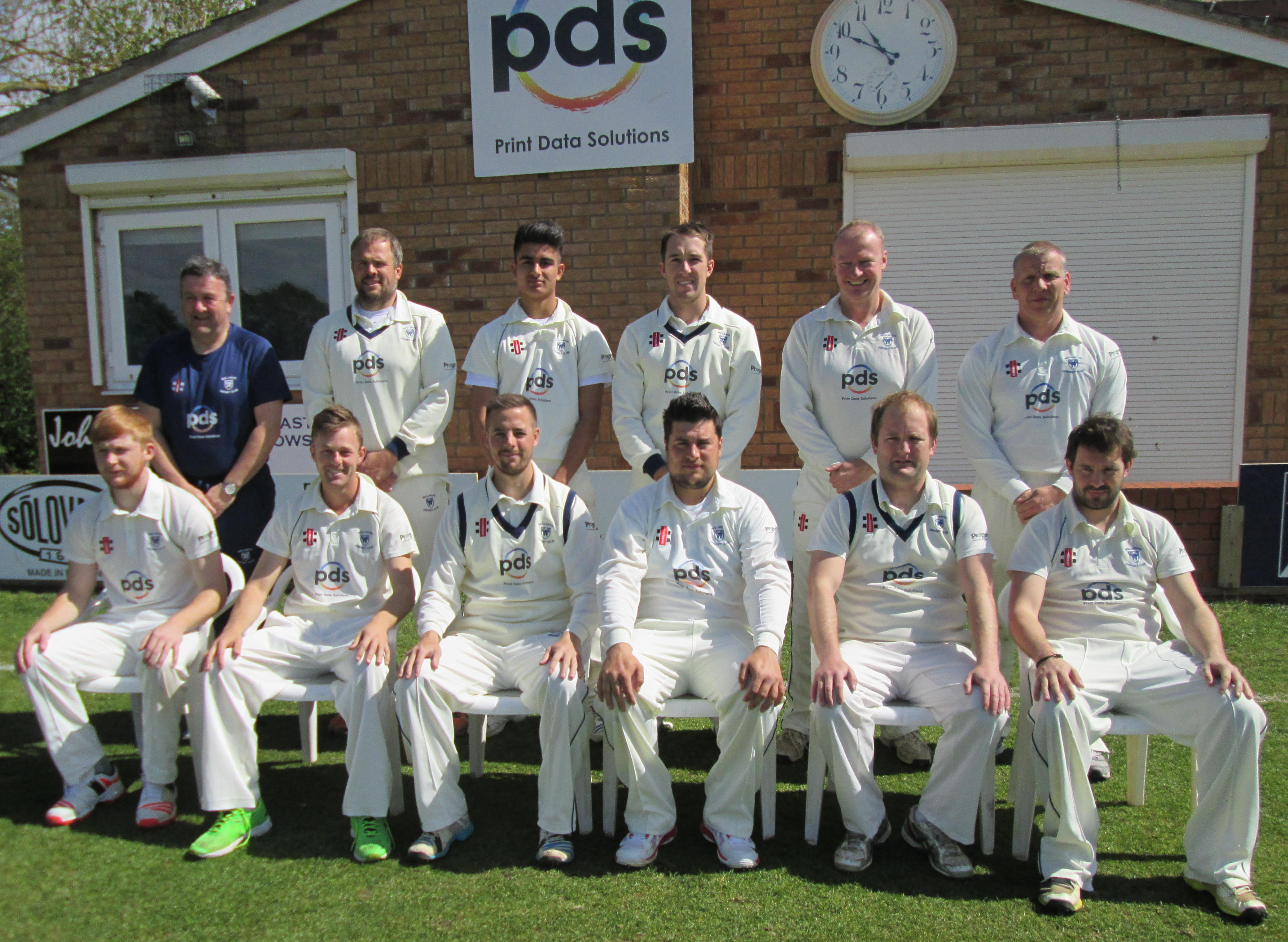 Neal Perry (Head Coach) Simon Driver Kamran Bahra Nick Mosey Steve Musgrave Andrew Silsby
Tom Howes JJ Coutts Mark Carter (vice capt) Chris Perry (capt) Matthew Jones Mark Ralph

SECOND ELEVEN 2015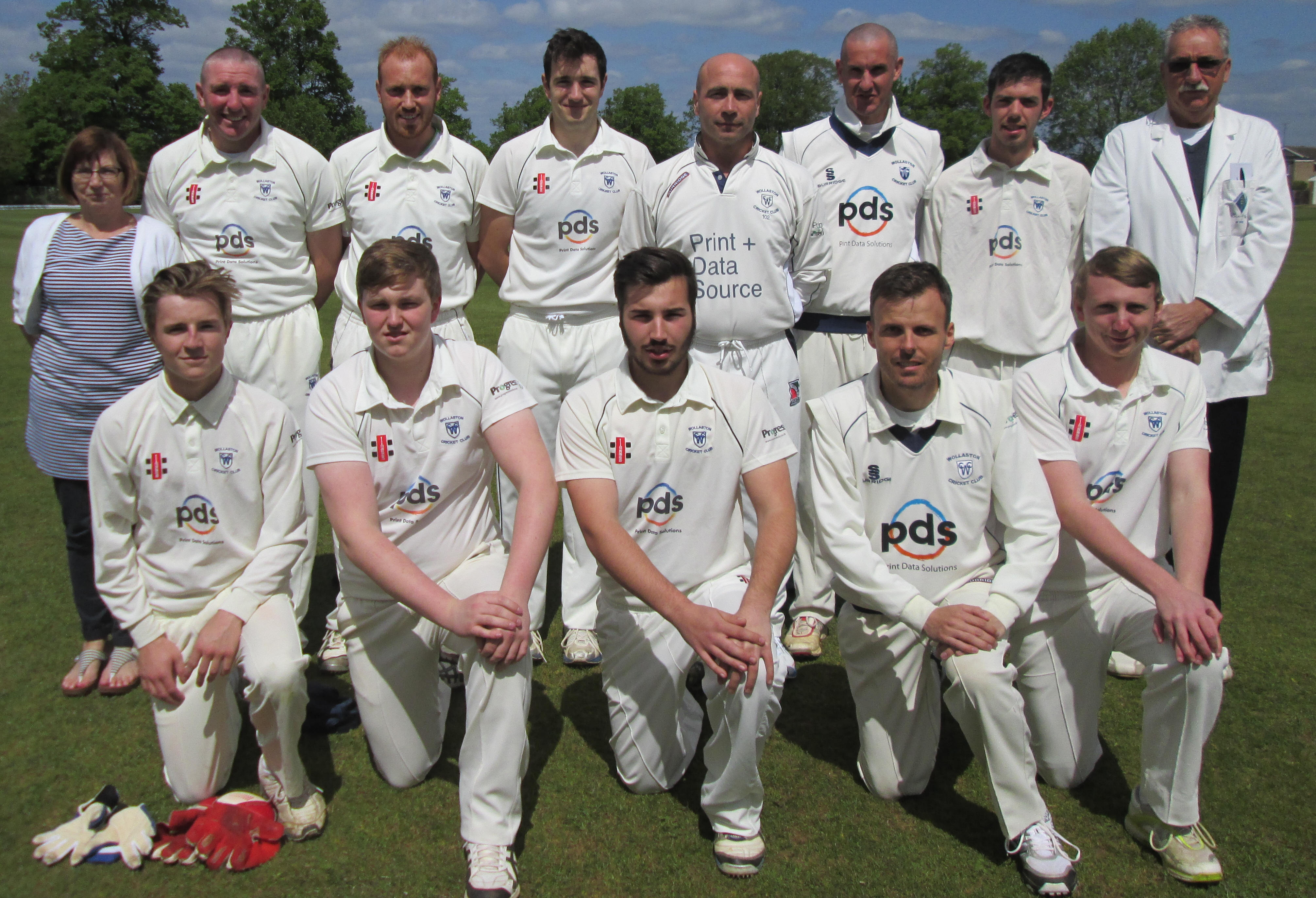 Lynn Perry (scorer) John Pike Andy Kowal Jamie Perry Marcus Shelton Darren Laughton Nathan Dawson Steve Laughton (ump)
Cameron Pike Sam Drage Charlie Elderton (capt) Adrian Ward Nathan Richards

THIRD ELEVEN 2015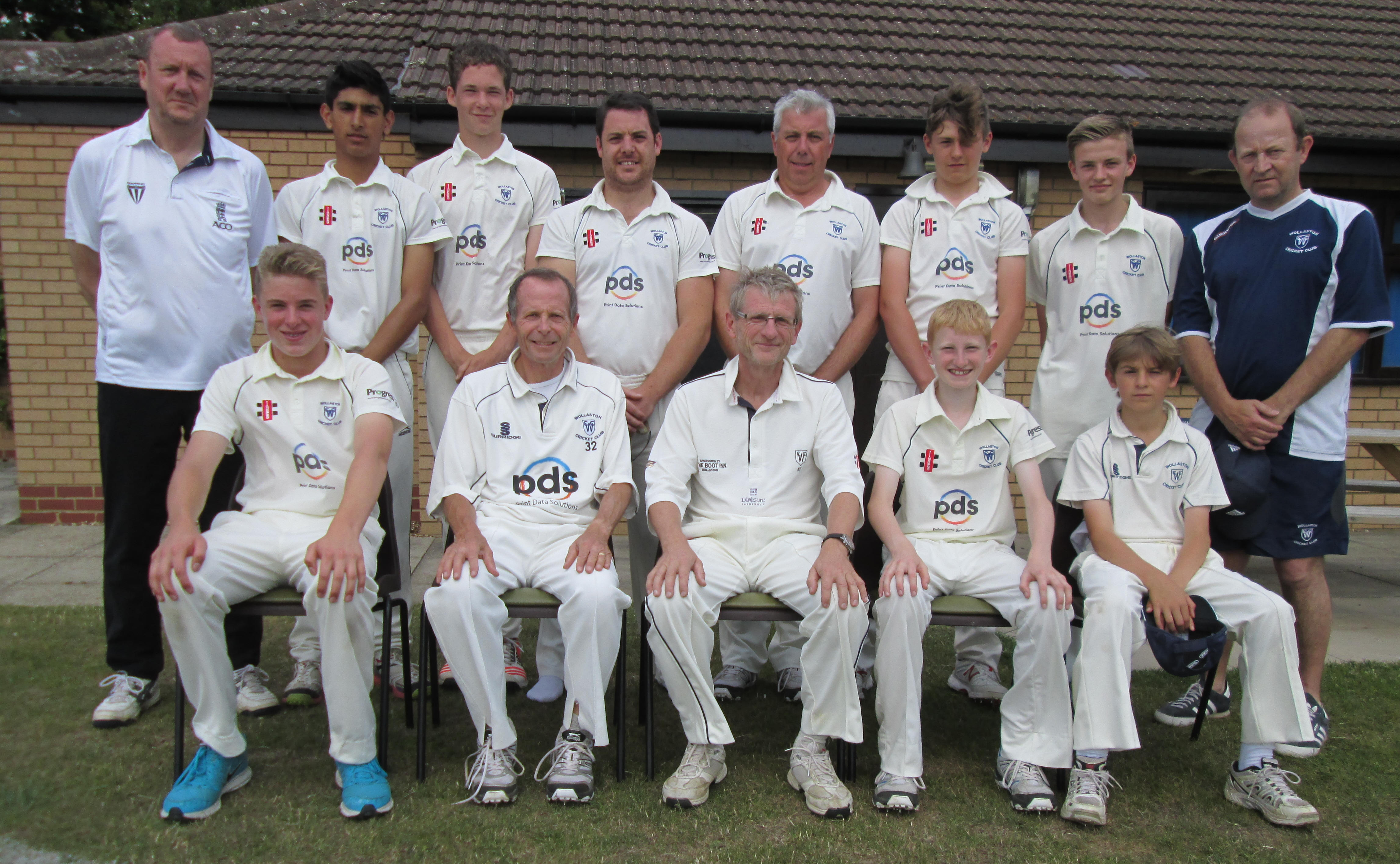 Graham Richards Robert Bassin Louis North-Row Craig Boddington Nick Dawson Nathan Richards James Dawson Darren King
Marcus King David Ward Paul Jones (capt) Dan Hodson Liam Healey

OUR OVERSEAS PLAYER FOR 2015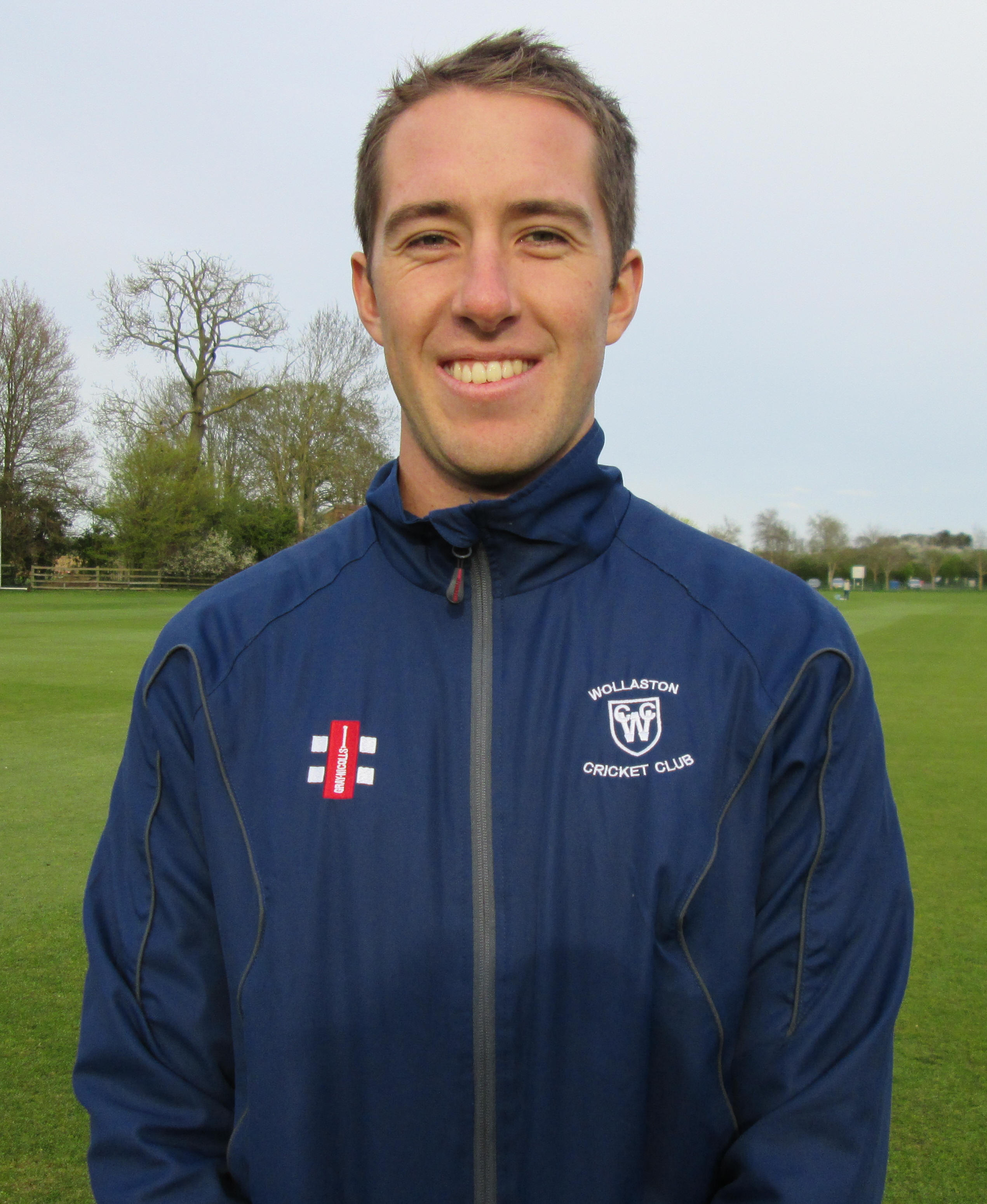 We are pleased to welcome Nicholas Mosey, an opening bat from Adelaide.
Nick joined us for our preseason warm up games and had an ideal start - scoring a half century at Wollaston against the strong Vauxhall Mallards from Bedfordshire.
We are sure Nick will enjoy his stay in the village and will emulate Jameson Coutts and Steve Musgrave and become an integrated Wollastonian before too long.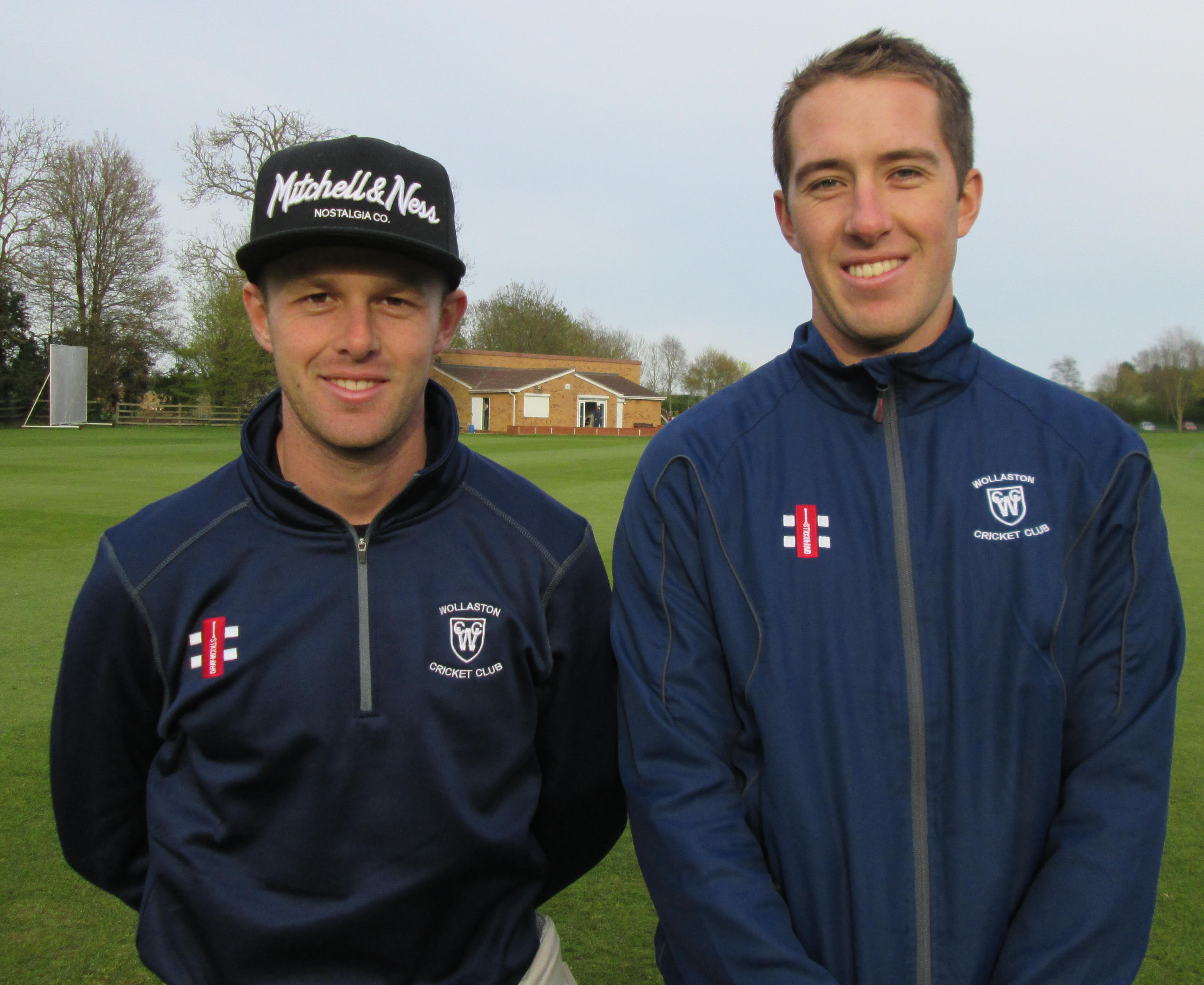 JJ and Nick take time off from a vigorous training session before the preseason friendly against Wellingborough.