Neal Perry (coach) Cameron Monteith Tom Howes Praveen Chandran Robert Bassin Nathan Healey Graham Richards (scorer) Nick Broome (coach)
Luke Bartier Matt Jones Chris Perry (capt) Harry Broome (vice capt) Patrick Bright Ajay Momi

Wollaston Third Eleven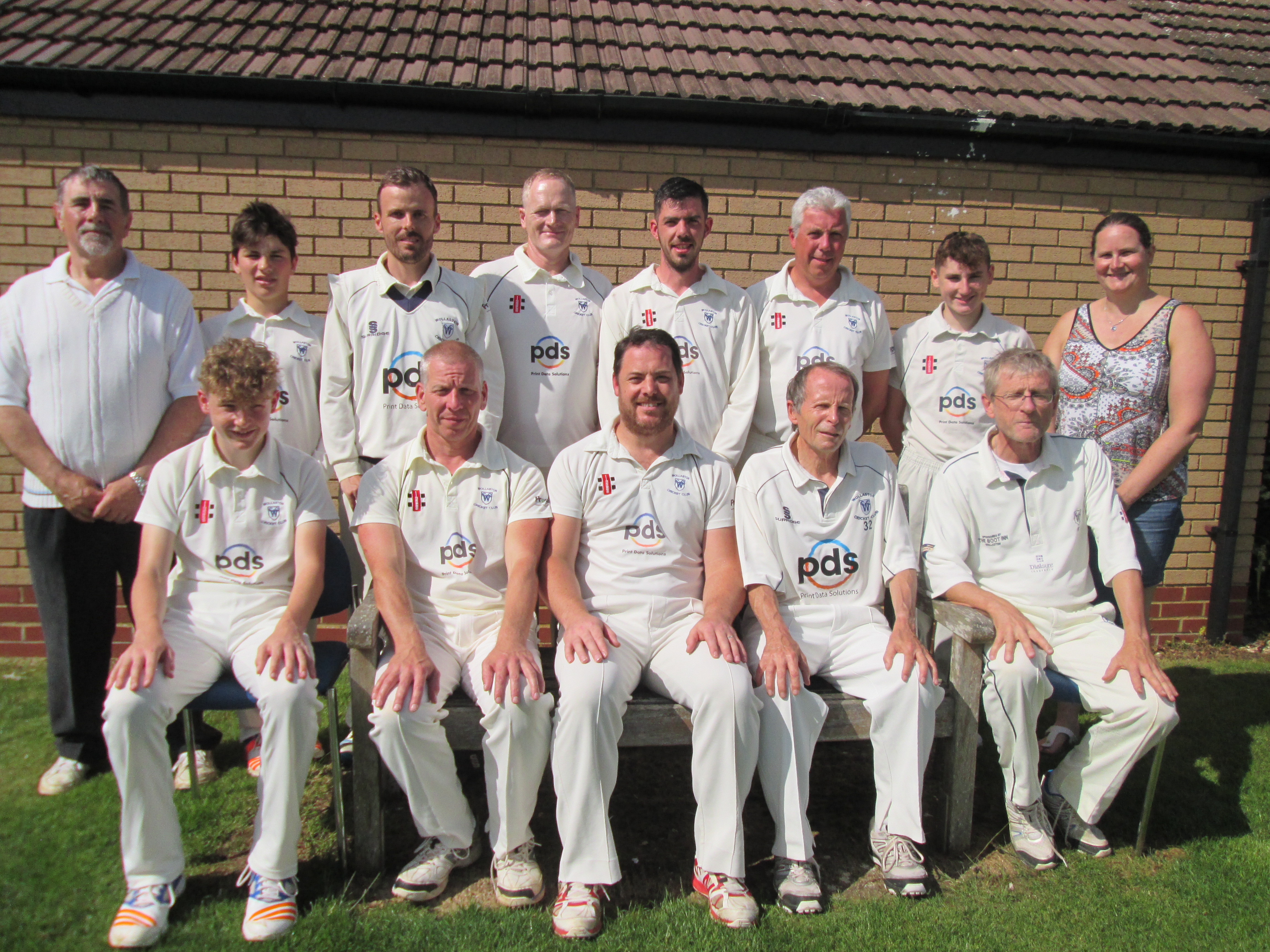 Dave Ekins (scorer) Hayden Melly Adrian Ward Andrew Monteith Nathan Dawson Nick Dawson Nathan Folkes Caroline Cotter (scorer)
Jacob Cotter Andrew Silsby Craig Boddington (captain) David Ward Paul Jones

Wollaston Second Eleven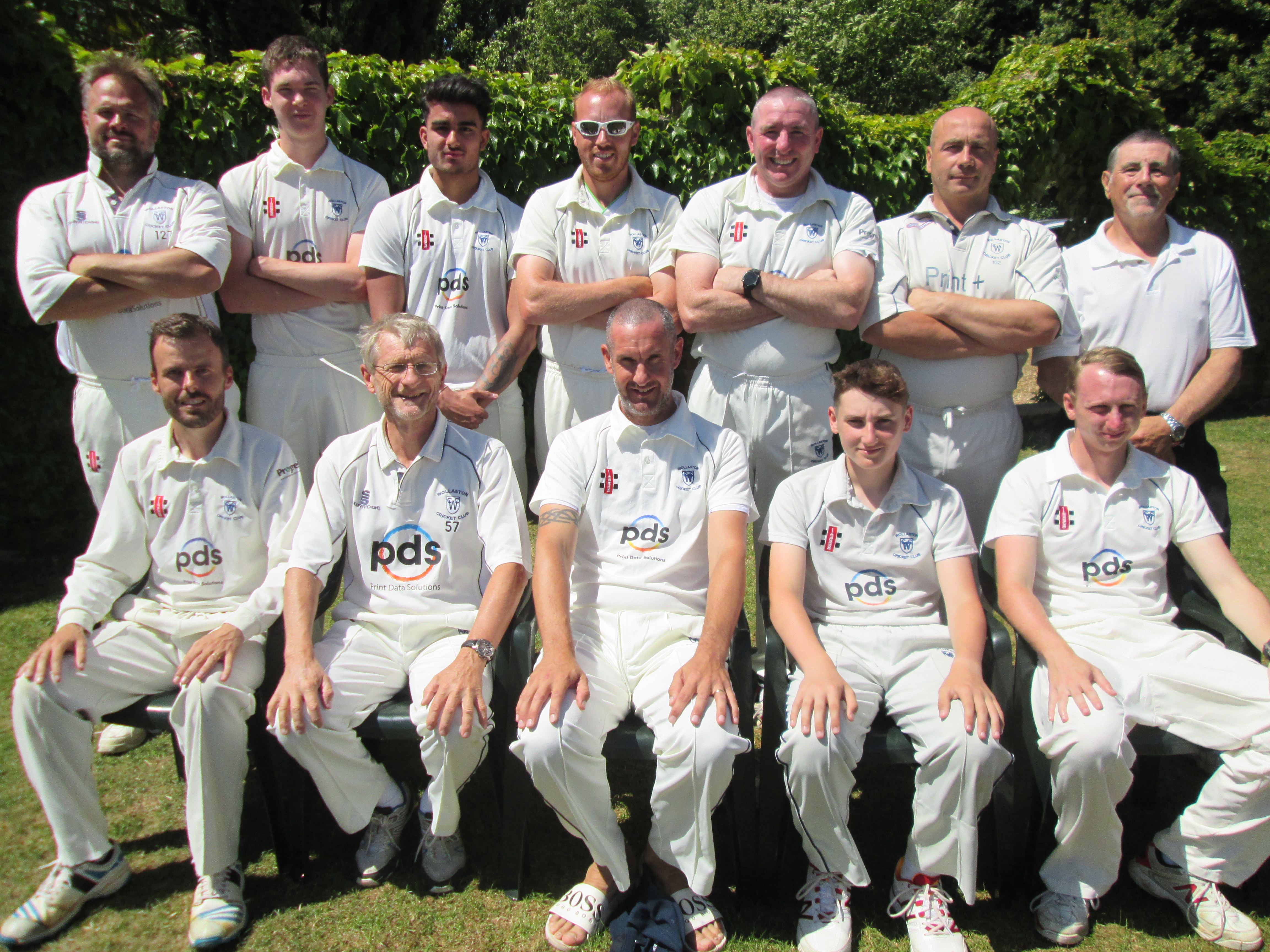 Simon Driver Lewis North-Row Kamran Bahra Andy Kowal John Pike Marcus Shelton Dave Ekins (umpire)
Adrian Ward Paul Jones Darren Laughton (capt) Nathan Folkes Nathan Richards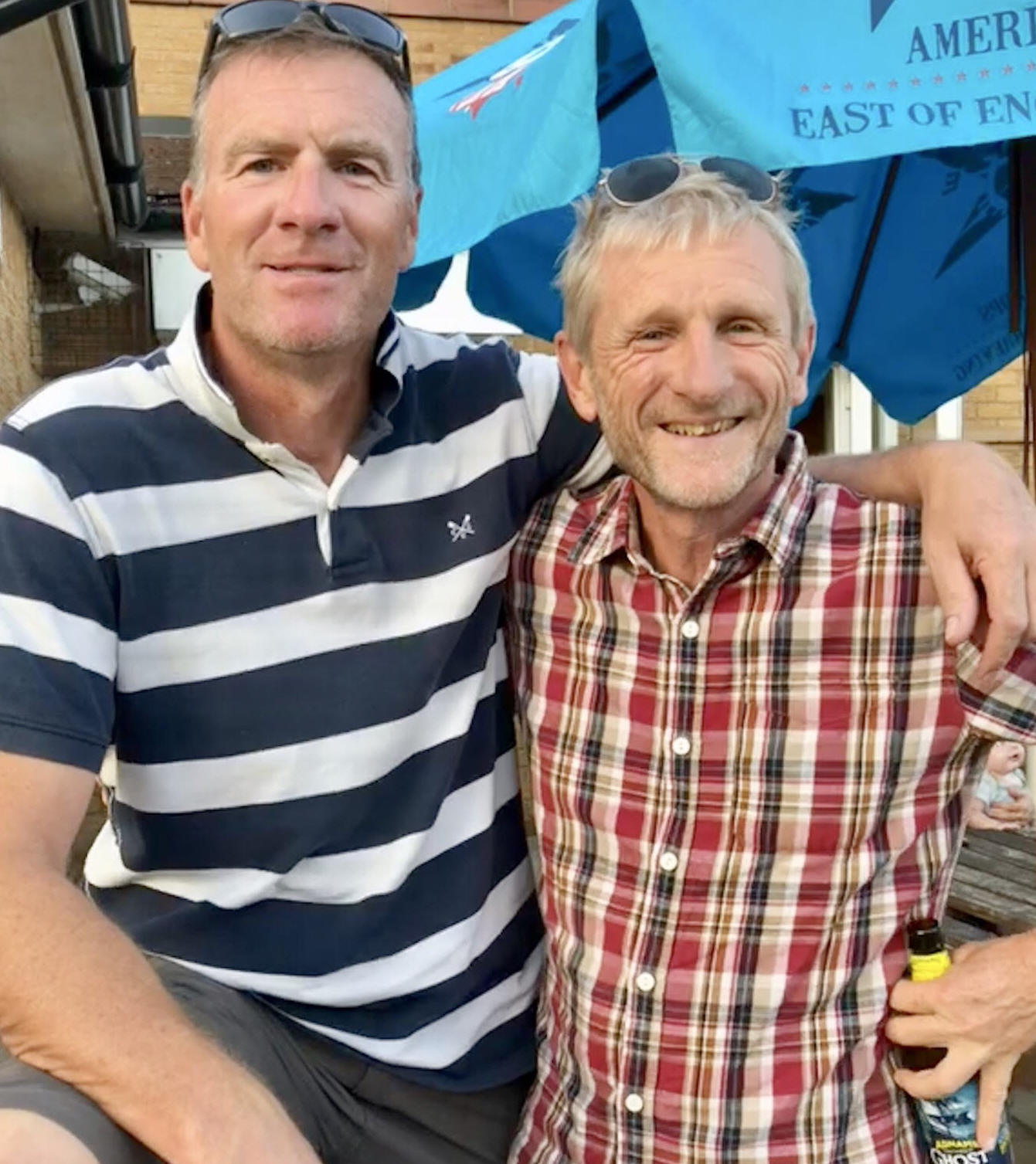 NEW CLUB RECORD
Andy Luck and Paul Jones pictured after setting a new club batting partnership in the game against Wellingborough 3rds on August 4th.
Openers Andy and Paul amassed an unbeaten 210 in just 29.1 overs to take the Third Team to a ten wicket win.
It is a club record for any wicket including all three WCC teams - beating the previous best of 196 set by Matthew Jones (son of Paul) and Darren King, for the First Team in 1996 at Overstone.
Andy struck 20 fours in his 107 not out while Paul's 62 not included ten boundaries.
Their achievement came just one week later than the 170 they accrued for the first wicket against St. Crispin Rylands in which Paul made 79 and Andy 66.
Wellingborough Town 3rds 209 for 2 in 40 overs Wollaston 210 for for 9 in 29 .1 overs scorecard