OUR GROUND
The ground occupies the western half of Wollaston playing field, set in a natural hollow on London road between Wollaston to the north, and the hamlet of Strixton to the south. The playing field is bordered by a brook along one side, and is overlooked by rolling countryside and the church of St.Romwald on the other.
The Club re-located to the present ground in 1922 from Wollaston Hall – now part of the Scott Bader chemical plant, and was enlarged and taken over by the Playing Field Association in the early 1950s'.
Wollaston Victoria FC play their home games on the other half of the field, which also houses a floodlit, all-weather tennis/training court.
From 1922 to 1985 the pitches were all aligned east to west but when the A509 Wollaston by-pass was built it encroached on to the western side of the existing outfield, resulting in the pitches being re-aligned north to south to accommodate the re-shaping of the outfield.
Now, with the trees on the bypass fully established, the road is hardly discernable.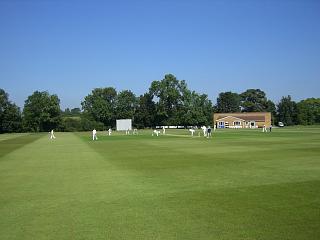 The square, which is maintained to a very high standard by our head groundsman and his team is augmented by an artificial pitch which was installed in 2007 and is used for practice and junior games.
A new multi-sport pavilion was completed in 2003 replacing the previous one which had stood since 1960. It has four changing rooms, umpires' rooms, lounge, kitchen, bar and scorers' room. It was improved even further in 2009 when the lounge was completely refurbished.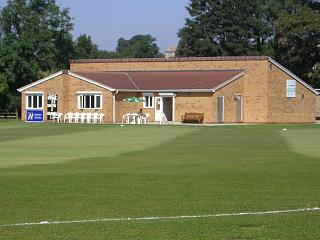 A state of the art, self contained, three bay net facility was constructed in 2022 and is another example of the wonderful facilities at Wollaston Cricket Club