JUNIOR & YOUTH TEAM ARCHIVE PHOTOGRAPHS
Click on the buttons on the left to browse earlier Junior photographs
BACK TO PHOTOGRAPH INDEX JUNIOR PAGE
2016
HIGHAM FERRERS & DISTRICT UNDER 13 FINAL
Wollaston Under 13's are Double Winners!
Wollaston had a comfortable nine wicket win in the final to claim a much deserved double success. Old Grammarians 40 all out , Wollaston 41for1 off 13 overs. A fantastic alround team performance, with excellent bowling from Ben 4-2.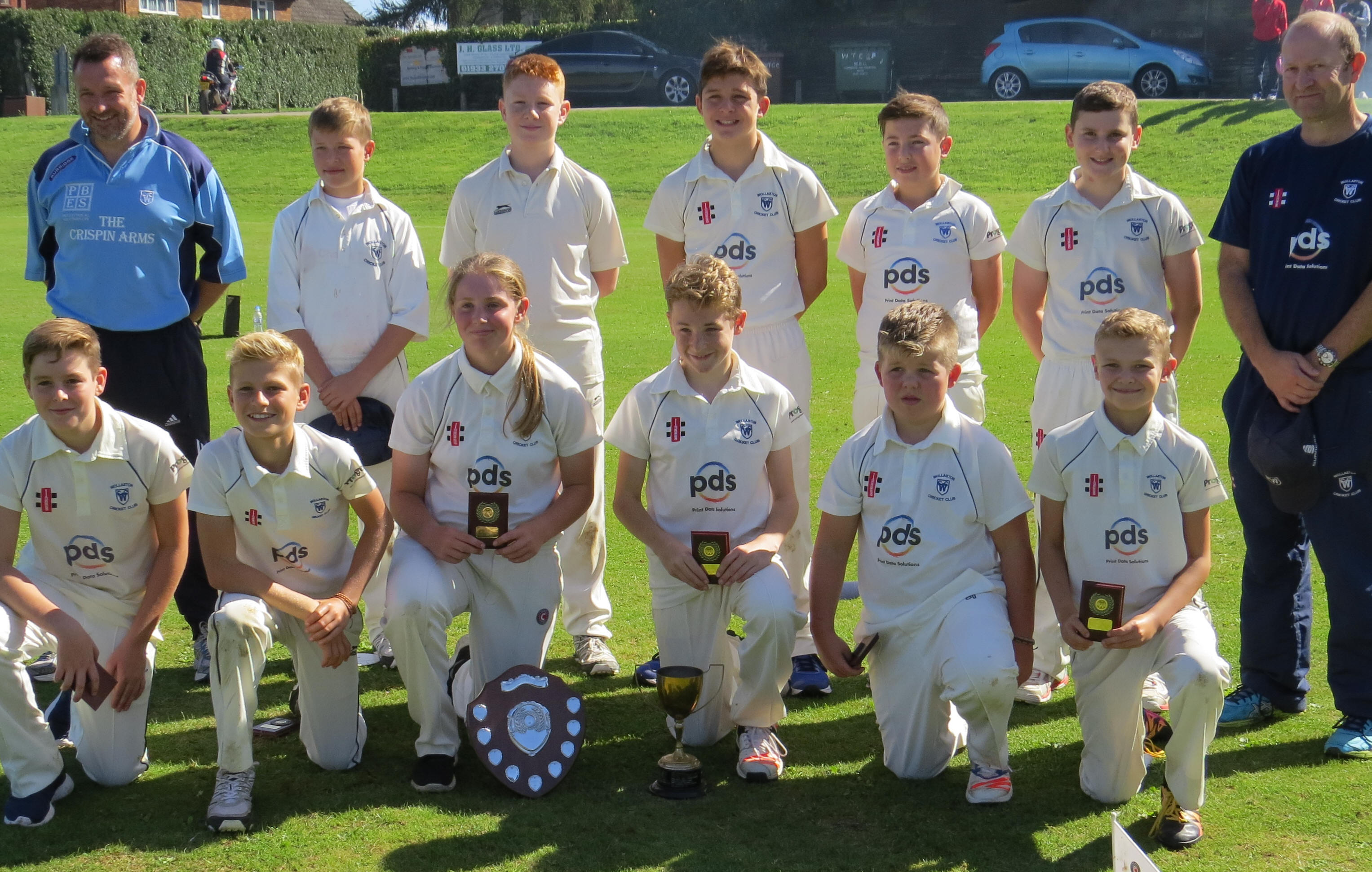 Above the U13 squad and below Ben Hodson about to be congratulated on taking another wicket during a bowling spell that saw him take 4 wickets in 4 overs for just 2 runs.

WOLLASTON UNDER NINE'S WIN THE THE WOLLASTON TOURNAMENT!
Great win for the Under 9's down the field yesterday - winning their third tournament of the season after a Super Over, with the scores all tied up after 8 overs each.
Well done to all the boys and James and Matt for coaching them.
No training this Friday and we have the presentation night for all the kids age groups.
BBQ will be on and bar open for our last Friday of the season.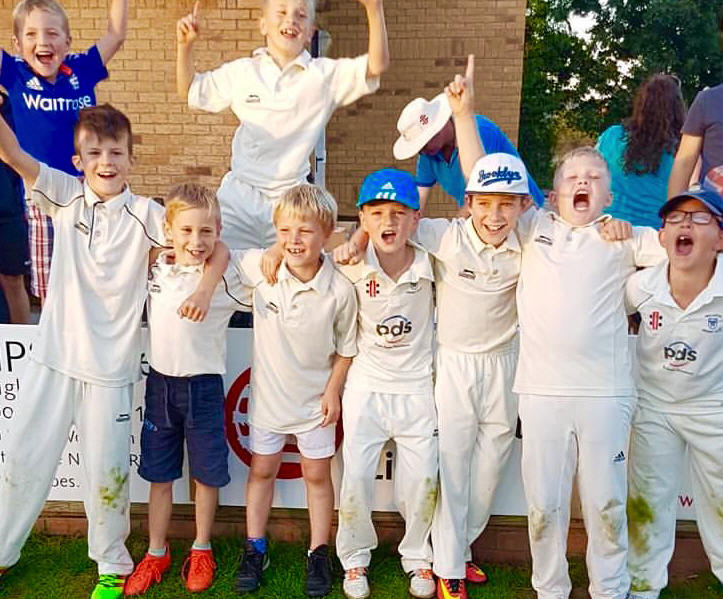 2015
UNDER 11's AT THE COUNTY GROUND
WCC Under 11's played Horton Under 11's in a short form of soft ball cricket during the interval of the Steelbacks Royal-London One Day Cup game against Gloucestershire at the County Ground on Monday (17thAugust).
Wollaston won by one run and all the lads were a credit to our club.
Well done to; (From left to right) Tom Pellant, Elliott Duffy, Jack Parsons Ben Hodson, NCCC Representative, Aston Farman, Loui Murphy, and the Brooks brothers; Lewis and Owen.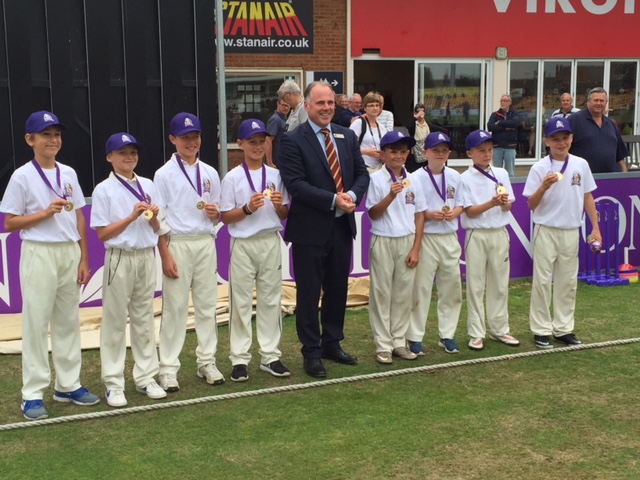 August 17th
UNDER 15's KNOCKED OUT IN SEMI-FINAL BY A STRONG IRTHLINGBOROUGH SIDE
Irthlingborough 86 for 3 in 16 overs Wollaston 66 for 9 in 15 overs
Wollaston Under 15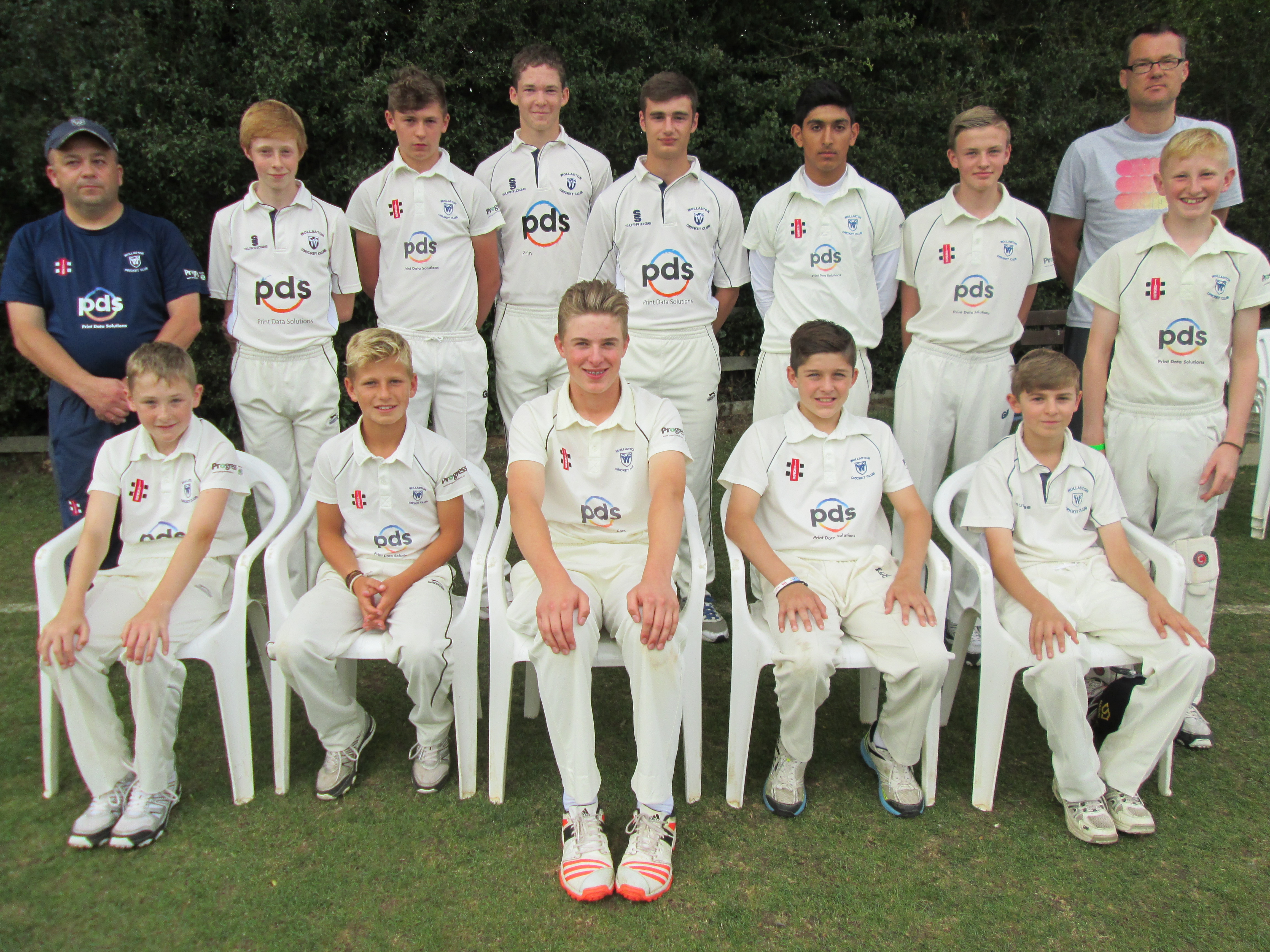 Nick Broom Marcus Davis Nathan Healey Louis North-Row Max Halliday Robert Bassin James Dawson Jim North-Row
Jacob Cotter Ben Hodson Marcus King Elliott Byrne Liam Healey Dan Hodson

2014
HARRY BROOME THREE TIMES A CENTURION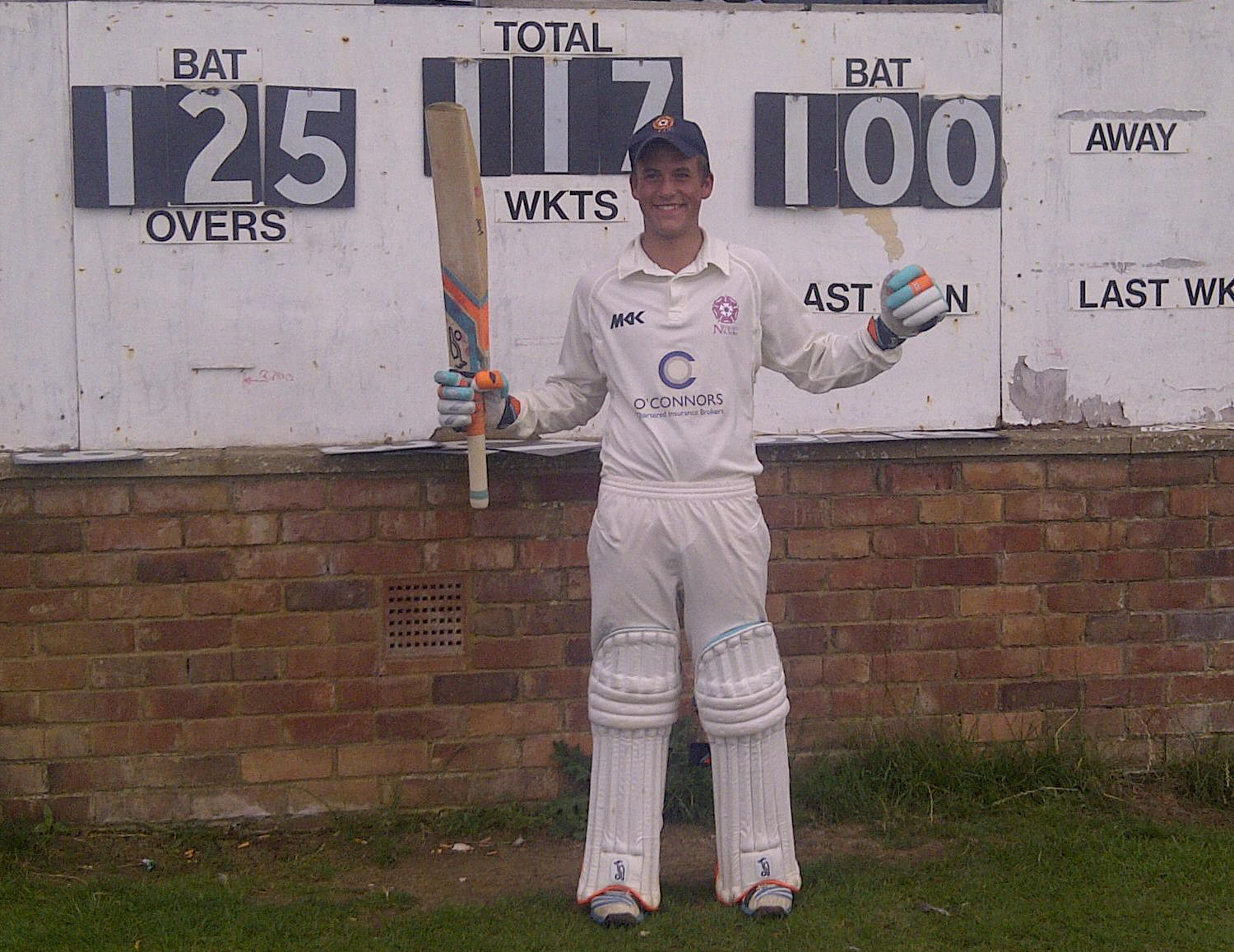 Harry scored his third century for Northamptonshire Under 15ís in just 8 days!
To be precise they were, 117 v Bedfordshire, 124 v Glamorgan and 100 n/o v Staffordshire
The first two scores were made at the London Schools Festival held at Oundle School and the last one was at Desborough.

2013
Winners - Wollaston's Under 9's at the Thrapston Tournament 2013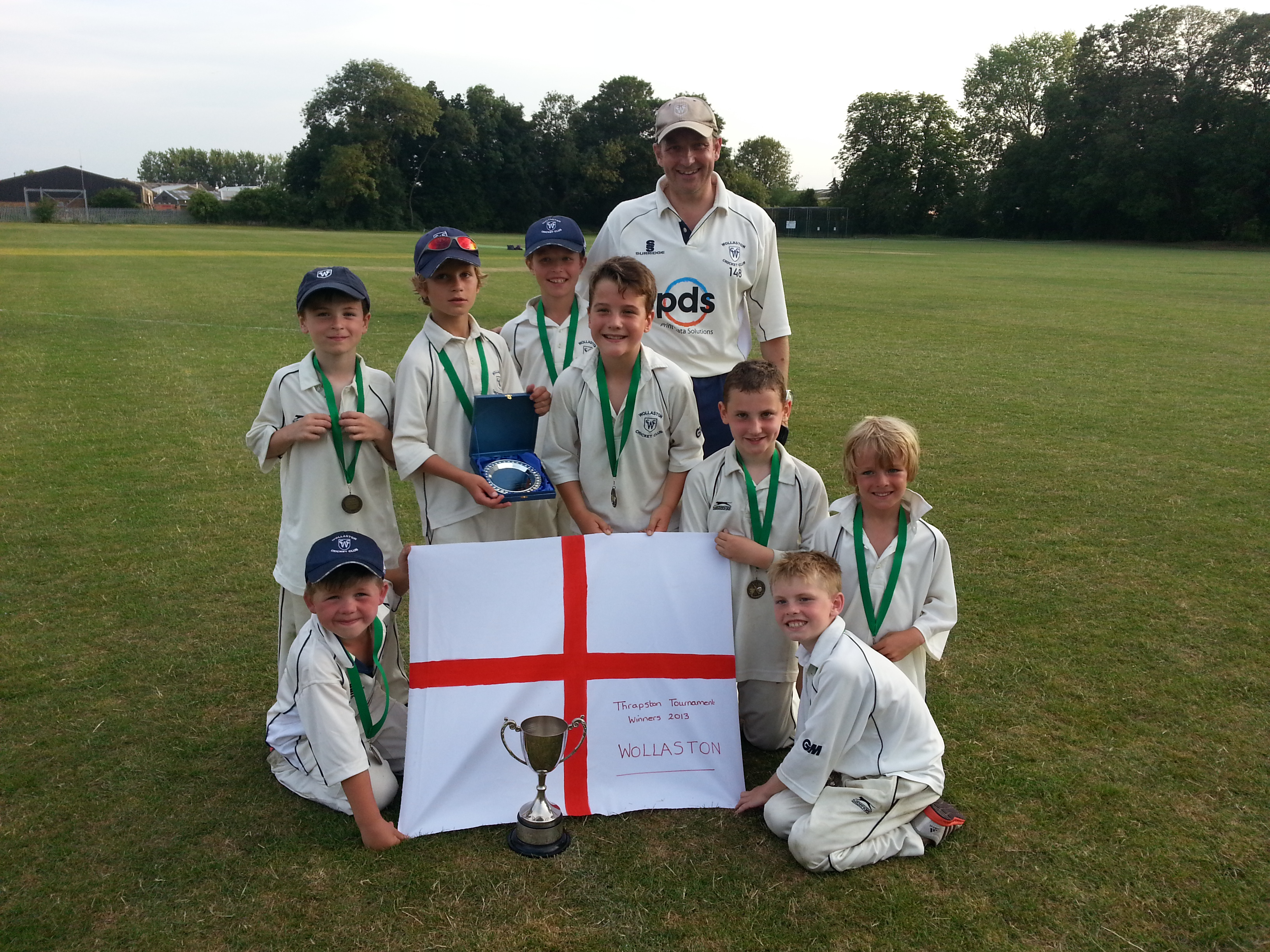 2012
Winners - Wollaston's Under 9's at the Rushden Tournament 2012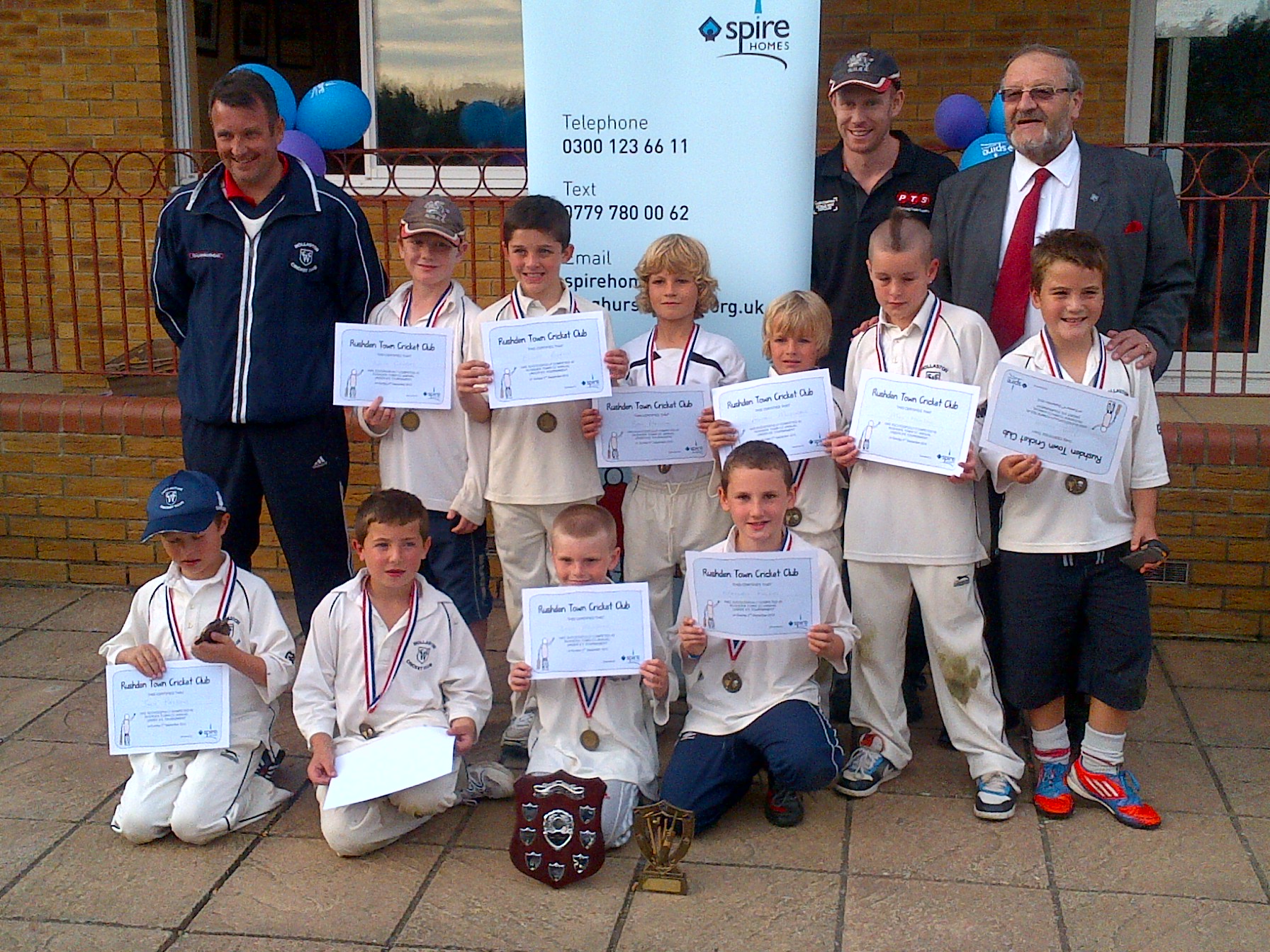 2011
From the Counties Under Twelve Shrewsbury Festival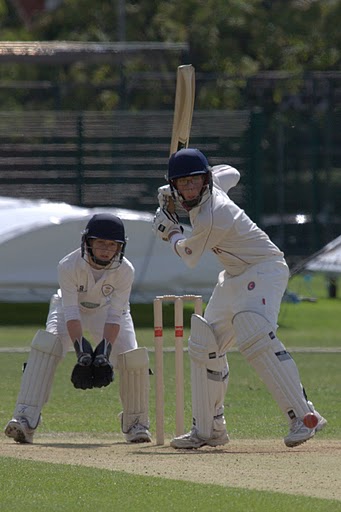 Above left and right: Harry Broome in action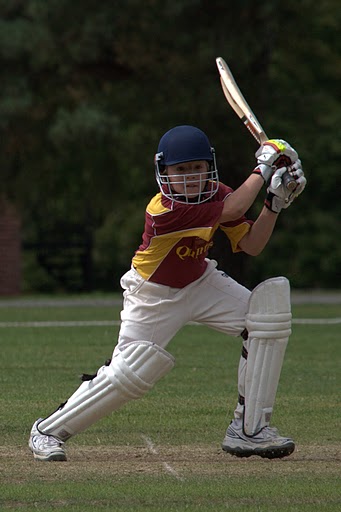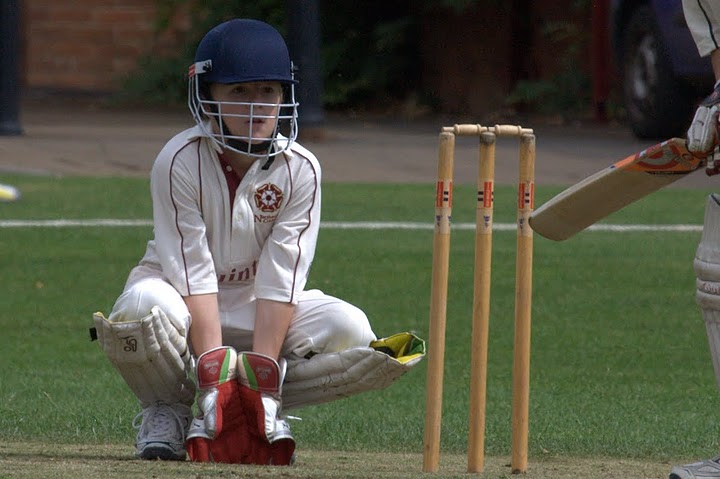 Cameron Pike behind the stumps
Cameron Pike with a flashing square cut
Below the Triumphant Northants Under 12 Squad at Shrewsbury
Harry Broome is second left middle row Cameron Pike is second right front row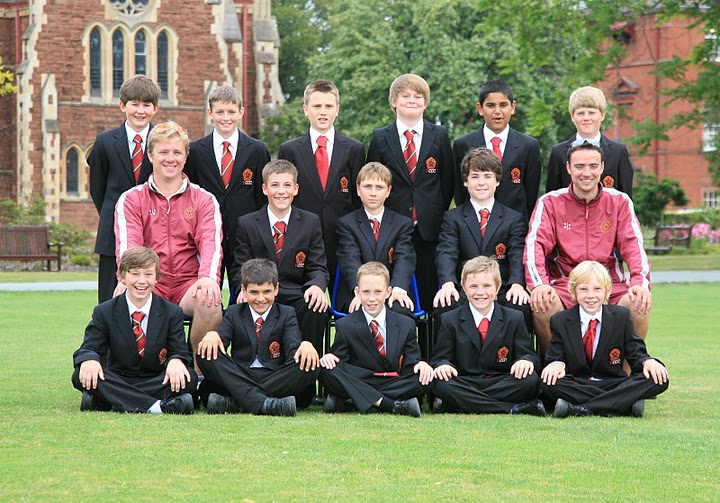 Below the Wollaston Under Eleven Squad. First game of the season.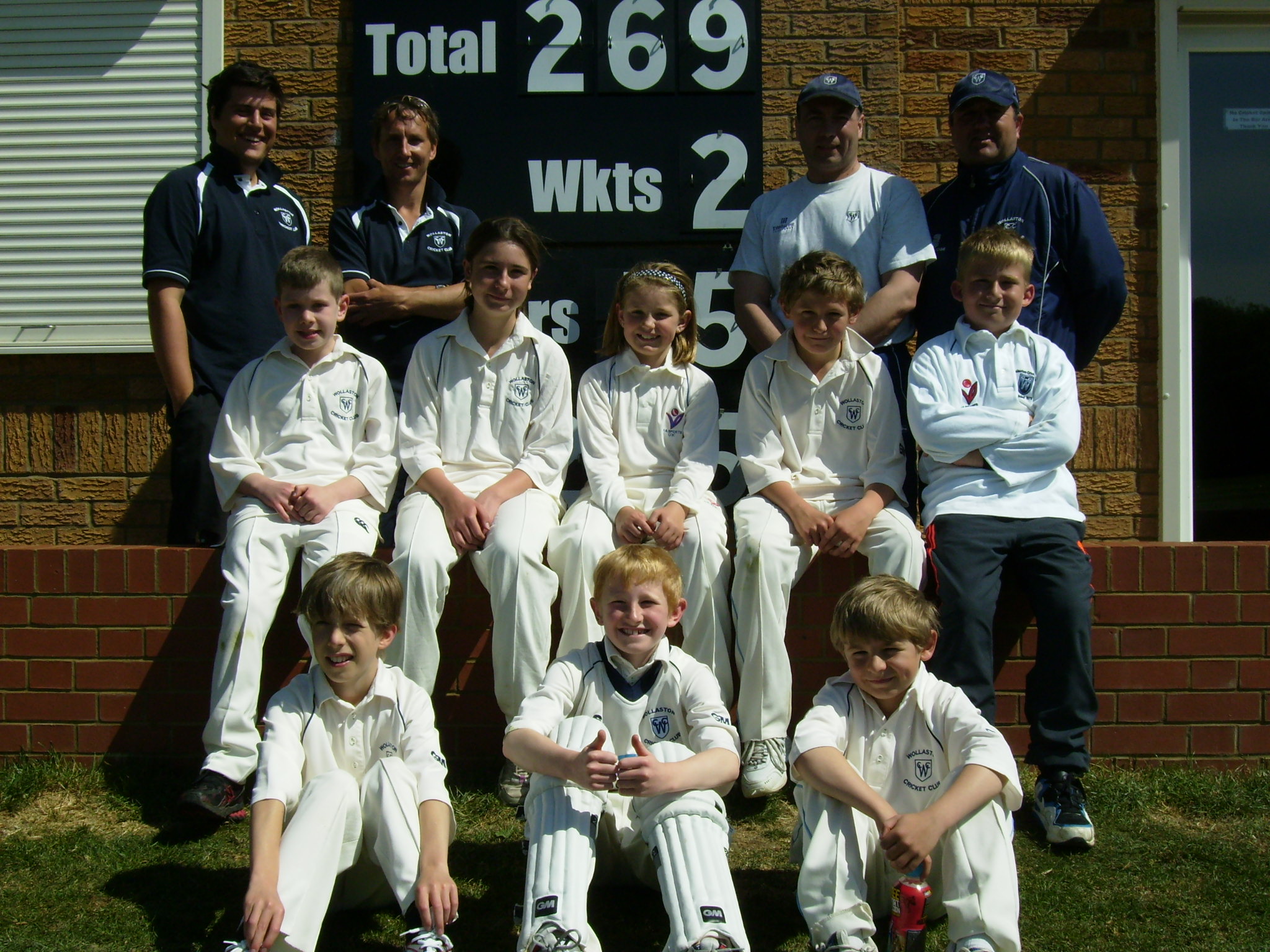 2010
THRAPSTON CC Kwik Cricket Tournament Sunday July 18 2010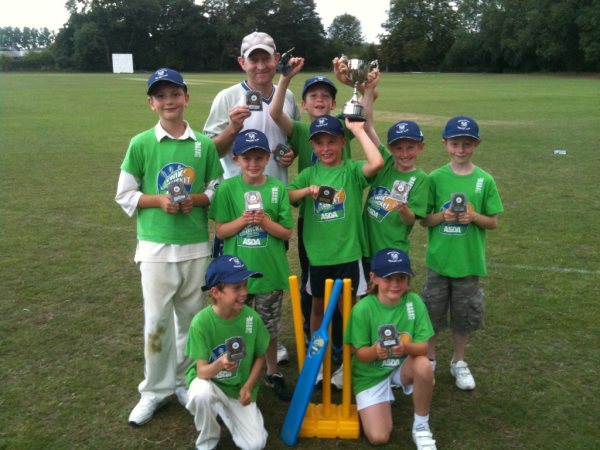 Coach Darren King and the successful team

2009
AUSSIE STAR VISITS WOLLASTON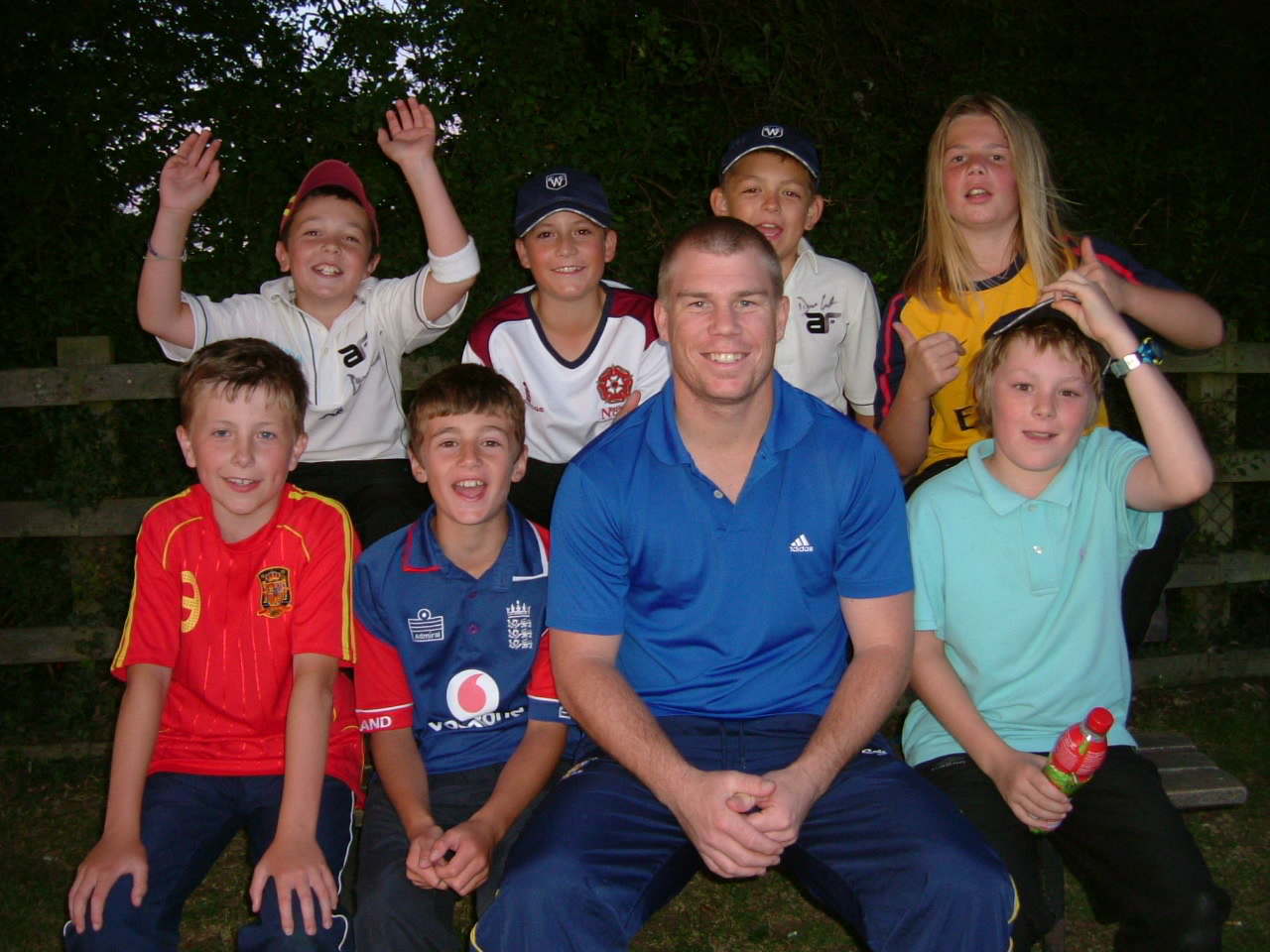 David Warner of Eastern Suburbs, NSW & Australia paid a visit to Wollaston CC on Friday and Saturday.
He is a friend of First Eleven skipper Steve Musgrave and opening bowler Max Abbott.
David stopped over in Wollaston en-route from Durham to meet up with the Aussie 20 / 20 Squad in London.
He autographed bats and photographs for some of our junior players.
David Warner with some of the Wollaston youngsters
COUNTY COACHES PUT THE JUNIORS THROUGH THEIR PACES
Friday 12th June
Northamptonshire Player Ryan Cummings and Community Coach Sara Blackburn paid a visit to Wollastonís Youth Coaching on Friday 12th June.
This visit was part of the support that Northant's Cricket provide to Focus Clubs within the county.
Ryan ran a bowling clinic for all the clubs youth team players and gave advice about bowling slower balls. He also answered questions and spent time chatting with the boys. See photographs below: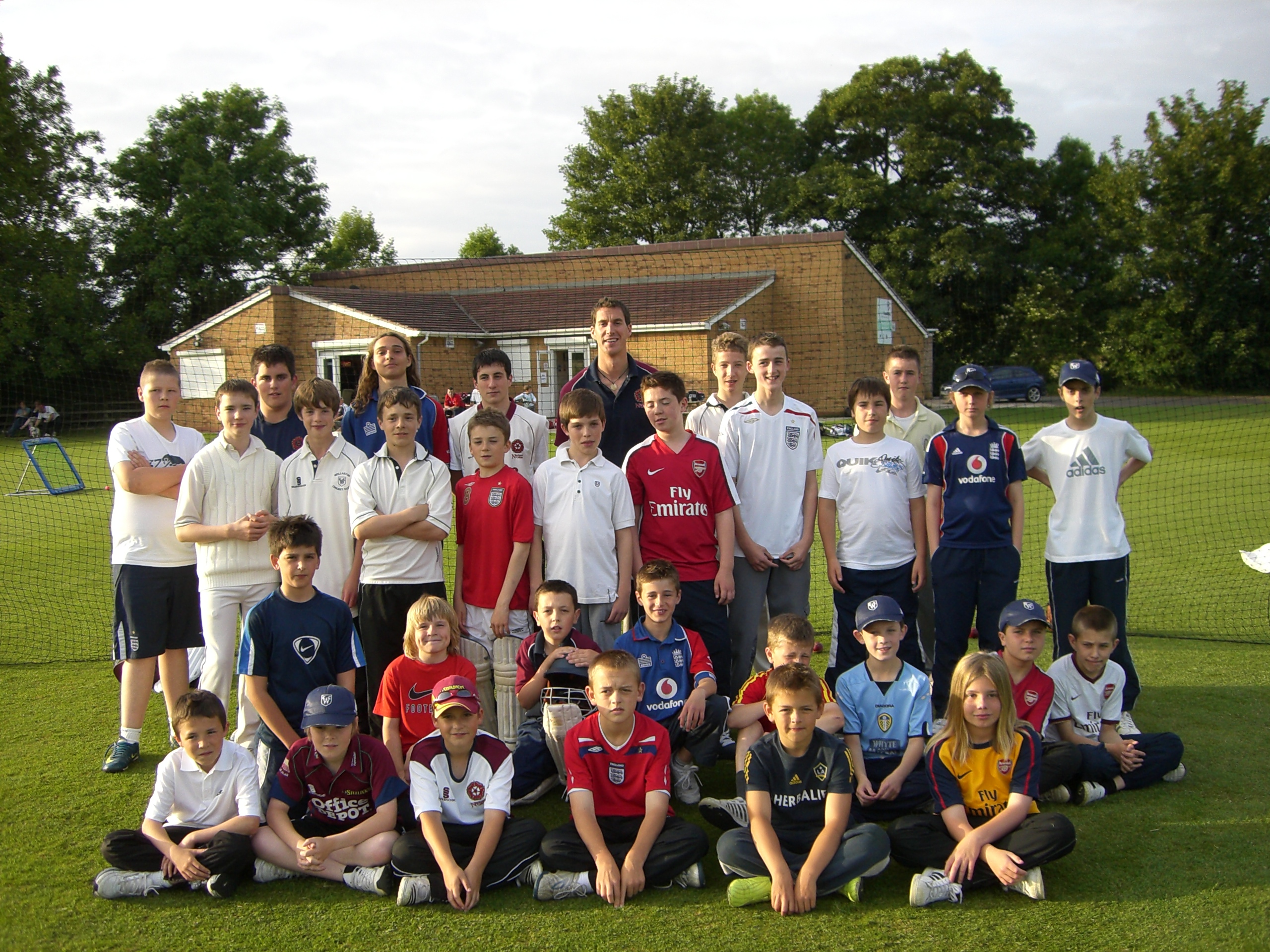 KWIK CRICKET - UNDER 9'S
On Sunday 28th June 2009, Wollaston Cricket Club were invited to enter a team in a Kwik Cricket Tournament, held at Finedon Dolben Cricket Club.
We had no shortage of youngsters wishing to play, from Neal's Friday night under 9's club and a team of eight was selected, mainly of 7 and 8 year olds;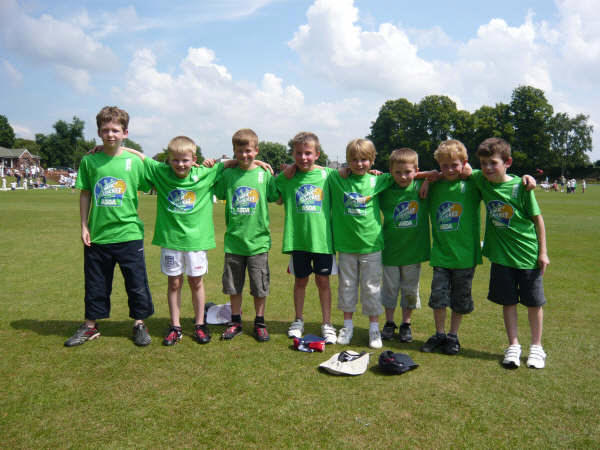 2008
UNDER 11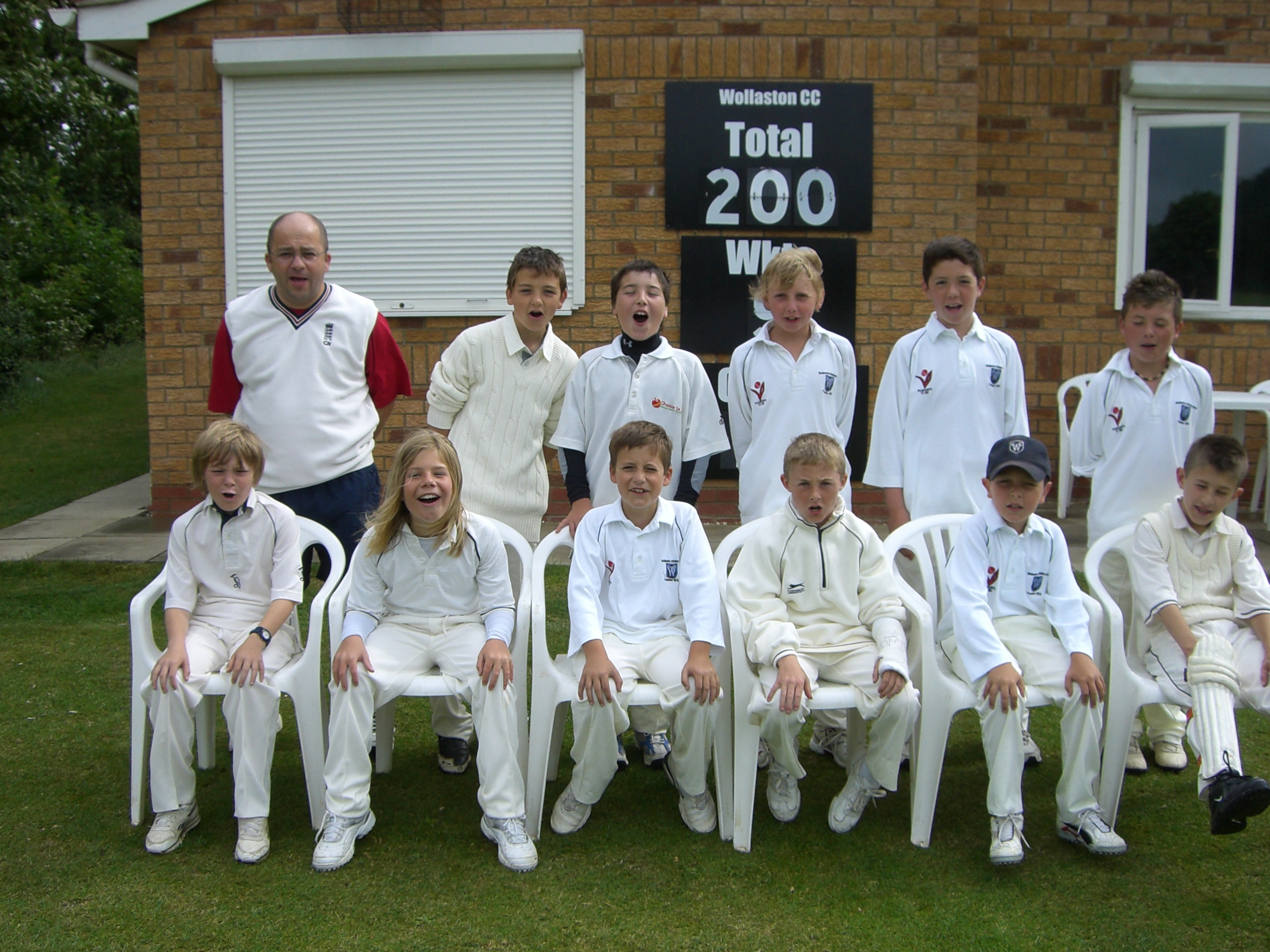 Nick Broome (Mgr) Joseph Harris Charlie Elderton Nathan Richards Joshua Steggles Cameron Wiseman
William Holly George Roche Harry Broome Laurence Edmonds Patrick Bright Ellis Attwell
________________________________________________________________________________________
1995 to 1998
UNDER 11 1998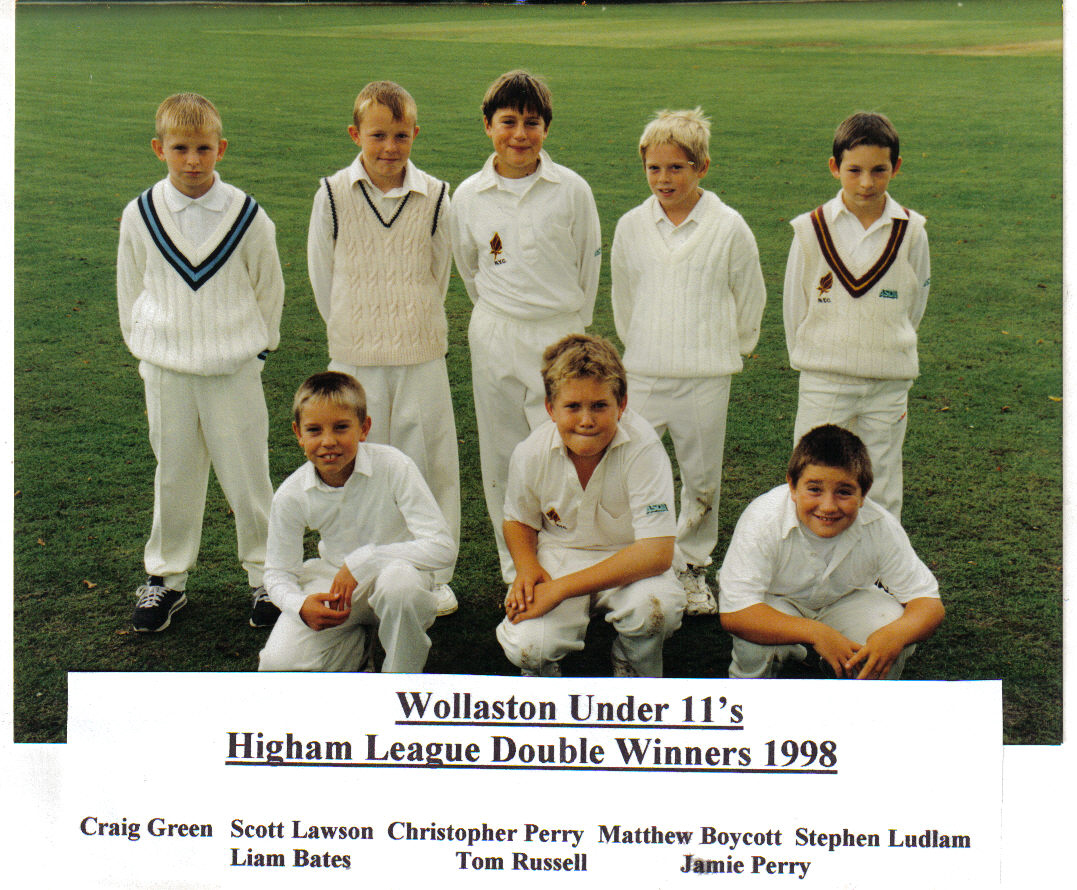 _______________________________________________________________________
UNDER 11 1997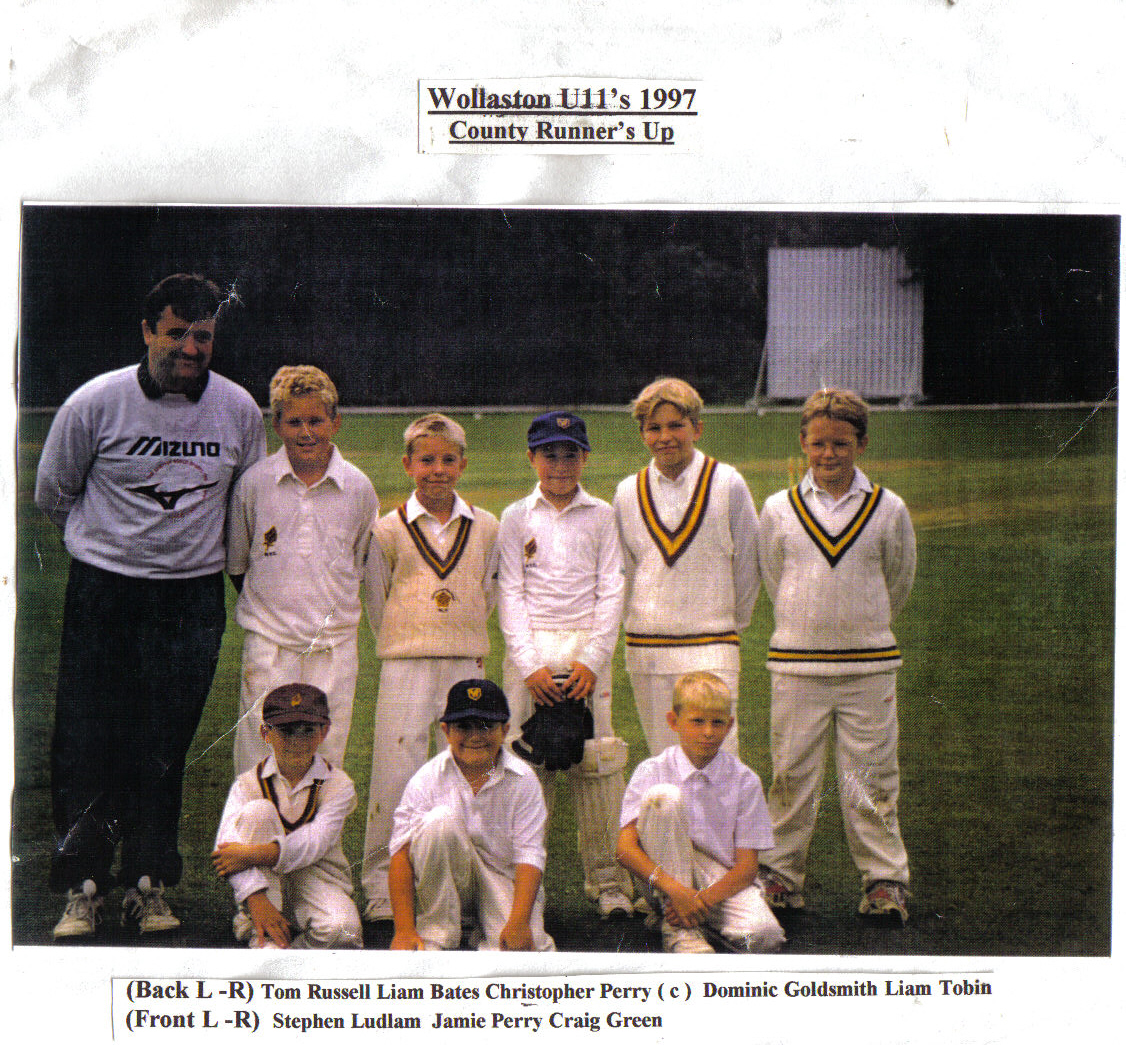 ____________________________________________________________________
UNDER 11 1996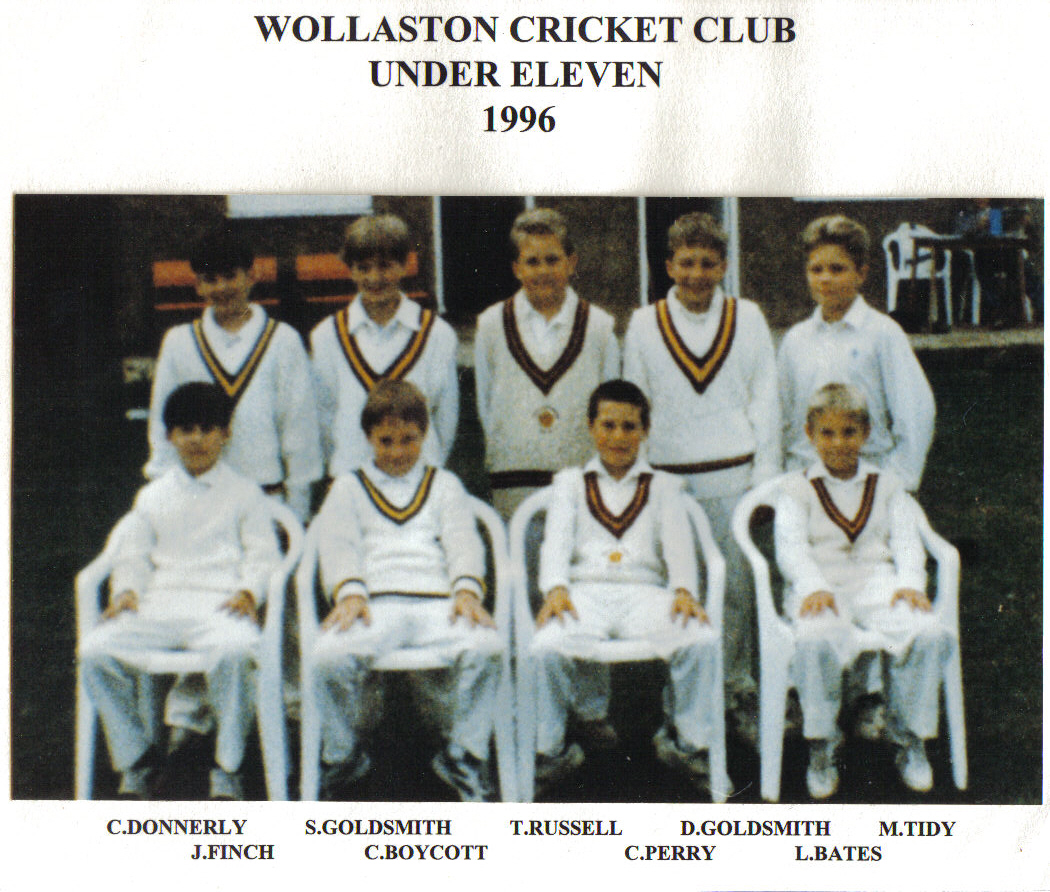 _________________________________________
UNDER 13 1996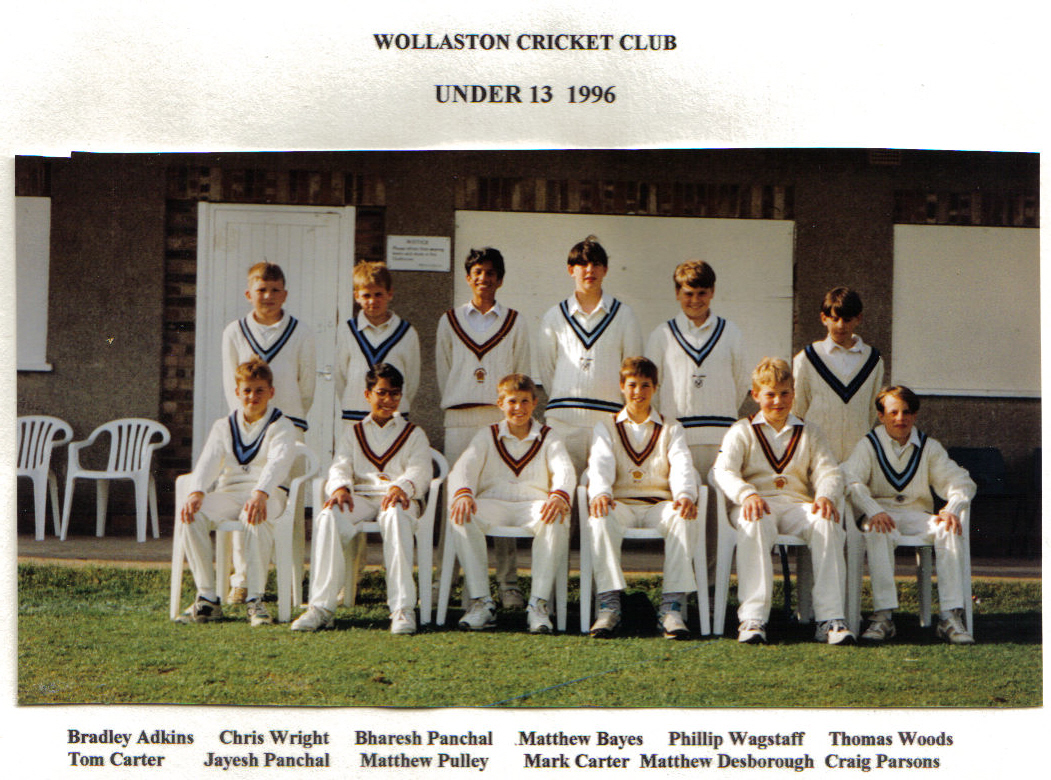 ___________________________________________________________________
UNDER 17 1995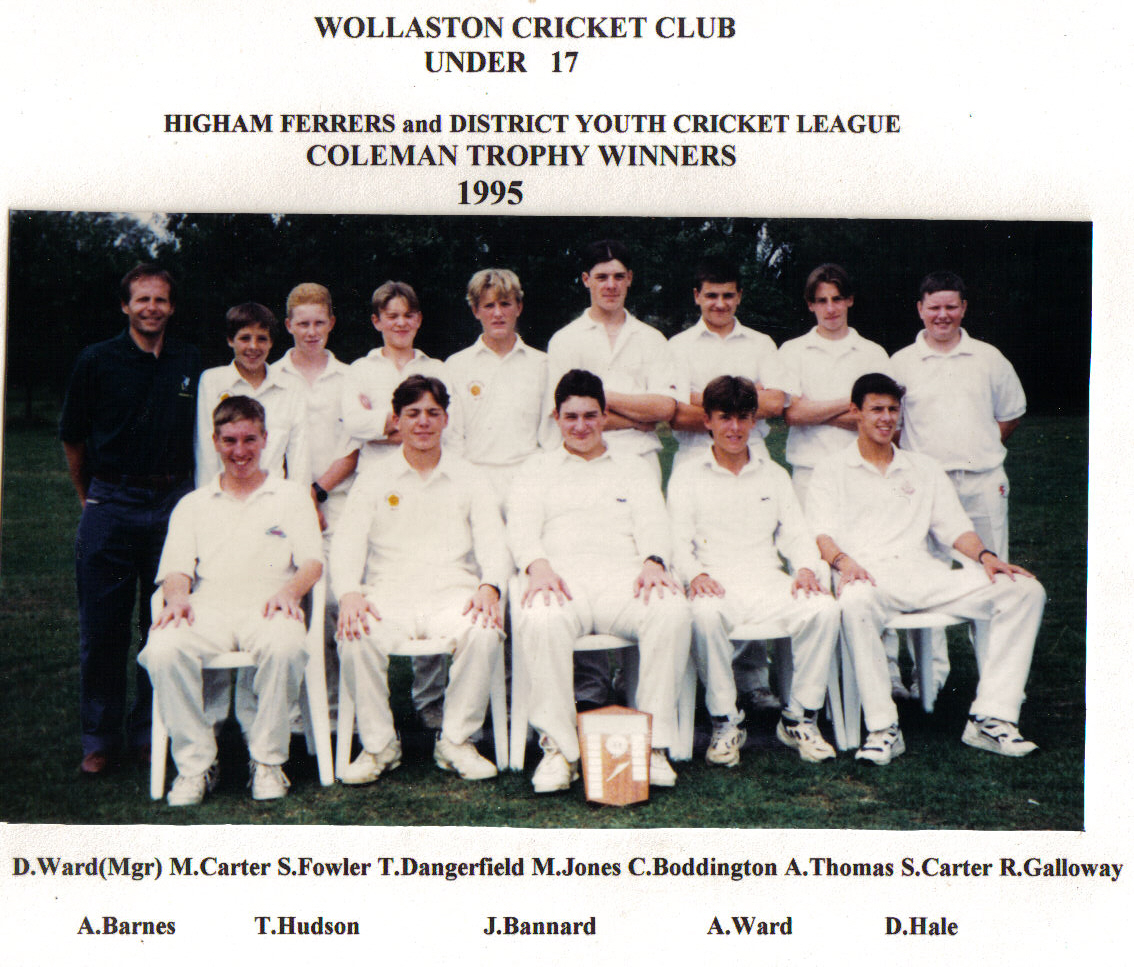 _______________________________________________________________