WOLLASTON CRICKET CLUB SPONSORS 2022
BECOME A PARTNER OF WOLLASTON CRICKET CLUB
Choose the right package for you
Click here to read our Brochure Click here to contact us
We would like to thank our sponsors for their continued support.


MEDIGOLD HEALTH
We are pleased to announce Medigold Health as our newest sponsor ahead of the 2021 season
Medigold Health have their Head Office in Northampton and work with employers of all sizes across the UK, creating occupational health and well-being solutions that a caring employer might need to keep their people safe and well.
For more information on Medigold visit www.Medigold-health.com
Welcome to Wollaston Cricket Club

barfield
Financial Services Limited
enquiry@barfieldmortgage.co.uk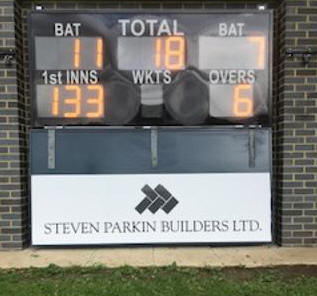 Whibleys Newsagents
37 High Street, Wellingborough, Northamptonshire NN29 7QE
Contact us: 01933 664272

Tilley's Wines is an exclusive wine importer for the UK. Operating as a family business, Ivor Tilley heads the mission of personally sourcing wines from boutique vineyards that value quality over quantity.
If you are searching for handcrafted wines, from skilled winemakers, with guaranteed friendly and personal service, Tilley's Wines are confident that this site will not disappoint.
Click on the logo above.
Contact us: email: info@tilleys-wines.com Tel: 44 (0)1933 664 792 Fax: 44 (0)1933 665 854

NPS SHOES
Wollaston

____





At Matthew Nicholas, we are fortunate to be located in the heart of arguably one of the most sought after villages in south east Northamptonshire. Wollaston offers a range of housing to suit all tastes and budgets. www.matthewnicholas.co.uk



SOLOVAIR

WOLLASTON MARKETING

SHORN WHEELER

Local Kitchen Company Ltd

JOHN WHITE FOOTWEAR

G & M ROOFING

Croyland Motors

Wellingborough Tyres

Oracle Solutions

MK Prep school

A Luck Building Solutions