CONTACT US FIND A LEAGUE GROUND
Welcome to Wollaston Cricket Club's website. Wollaston Cricket Club is CLUBMARK accredited and competes on Saturdays in the Northamptonshire Cricket League. Our thriving Youth Section supports teams at Under Nine, Under Eleven, Under Thirteen and Under Fifteen.

If you would like to subscribe to the free Wollaston CC Texting Service and receive news of Club events, results, and match cancellations etc, please email your mobile number to wollaston.cricket@googlemail.com
You can unsubscribe at any time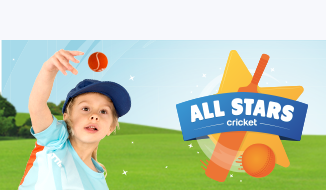 All Stars Cricket is a new Initiative from the England Wales Cricket Board with emphasis on fun and being active for Children aged between 5 and 8 years. The 8, one hour sessions will be held weekly at Wollaston Cricket Club from Friday 19th May (18.30 - 19.30).
The cost for the sessions are £40 per participant who will each receive the following kit:
· Backpack
· Cricket Bat
· Cricket Ball
· Personalised shirt with name
· Cap
· Water bottle
Parents can sign up by following instructions through the website https://www.ecb.co.uk/play/all-stars

Youth Cricket for 2017
UNDER NINE TOURNAMENTS
25th June – Wollaston
16th July – Thrapston
23rd July – Finedon
The club will be running the following cricket for young players in 2017:-
Under 5 to Under 9
Coaching on a Friday Evening and entry into the local U9 softball tournaments
Under 11, Under 13 & Under 15
We will be entering a team in the Higham Youth League.
The U11 team will have their coaching night on Friday's and will be managed by Steve Musgrave. Steve will be supported by Matthew Grant and James Day, who are both undertaking their Level 1 coaching course in the new year.
The U13 team will have their coaching night on Thursday's and will be managed by Simon Parsons. Simon will be supported by Chris Dolan.
The U15 team will have their coaching night on Thursday's and will be managed by Darren King. Darren we are hoping will be supported by our selected Overseas player for 2017.
Under 19
We will also be entering an U19 side in the ECB U19 T20 Cup completion, with this side being managed by Nick Broome.
Winter Nets
The club are trying to secure some dates for indoor nets at Northamptonshire CC during February and March for the U11 to U15 players.
The coaches will be in touch once these dates are known.
Youth Development
As a club and as a village, Wollaston should feel proud of the way we have grown our youth cricket section over the last 20 or so years and provided a pathway for our young cricketers to make their way into adult cricket. Over the last few years mainly through the guidance of Darren, Simon and Nick we have had a steady stream of players making that transition and last season saw what was perhaps the youngest average age of a Wollaston 1st team we have ever had. We regularly played up to 8 current and former youth team players in the same team. So, although we can rightly pat ourselves on the back, we don't want to just stand still and as such the club have asked Nick Broome to take on a role to help oversee the development of the club's young cricketers.
Nick armed with his new Level 3 qualification will be working closely with all the junior coaches to co-ordinate youth coaching and provide support to them when needed. He will also in discussion with the coaches assess how players are developing and when to give them different opportunities to play in older age groups or make the move to play adult cricket. This will hopefully lead to recommendations being made to the selection committee of when young players are ready for their first or next challenge in adult cricket.
Finally, Nick will act as our youth liaison with Northants Recreational Cricket up at the County Ground.
2016 - HOW IT FINISHED
| | | | | | | |
| --- | --- | --- | --- | --- | --- | --- |
| | Played | Won | Drawn | Lost | No result | Position |
| First Eleven | 22 | 8 | 6 | 7 | 1 | 6th |
| Second Eleven | 22 | 12 | 2 | 4 | 4 | 3rd |
| Third Eleven | 18 | 6 | n/a | 8 | 4 | 8th |
FIRST ELEVEN
| | | | | | | | | |
| --- | --- | --- | --- | --- | --- | --- | --- | --- |
| | Played | Win | Draw | NR | Lost | Bat | Bowl | Pts |
| Old Northamptonians | 22 | 15 | 6 | 1 | 0 | 8 | 12 | 370 |
| Peterborough | 22 | 13 | 4 | 1 | 4 | 8 | 18 | 324 |
| Finedon Dolben | 22 | 13 | 4 | 1 | 4 | 8 | 27 | 321 |
| Rushden | 22 | 13 | 3 | 1 | 5 | 2 | 21 | 307 |
| Rushton | 22 | 12 | 5 | 1 | 4 | 10 | 14 | 304 |
| Wollaston | 22 | 8 | 6 | 1 | 7 | 15 | 25 | 230 |
| Brixworth | 22 | 5 | 4 | 1 | 12 | 20 | 37 | 191 |
| Stony Stratford | 22 | 3 | 7 | 1 | 11 | 30 | 39 | 189 |
| Northampton Saints | 22 | 3 | 6 | 1 | 12 | 40 | 44 | 182 |
| Horton House | 22 | 5 | 5 | 1 | 11 | 14 | 32 | 178 |
| Oundle | 22 | 3 | 8 | 1 | 10 | 19 | 30 | 151 |
| Wellingborough Town | 22 | 1 | 6 | 1 | 14 | 20 | 36 | 118 |
SECOND ELEVEN
| | | | | | | | | | | |
| --- | --- | --- | --- | --- | --- | --- | --- | --- | --- | --- |
| | Played | WBF | WBS | DBF | DBS | NR | Lost | Bat | Bowl | Pts |
| Great Houghton | 22 | 11 | 3 | 3 | 0 | 2 | 3 | 23 | 37 | 493 |
| Earls Barton | 22 | 8 | 7 | 1 | 0 | 2 | 4 | 13 | 24 | 490 |
| Wollaston 2nd | 22 | 6 | 6 | 2 | 0 | 4 | 4 | 12 | 33 | 411 |
| Brixworth 2nd | 22 | 5 | 2 | 4 | 1 | 3 | 7 | 44 | 64 | 349 |
| Irchester | 22 | 4 | 4 | 0 | 2 | 4 | 8 | 29 | 50 | 311 |
| Oundle 2nd | 22 | 1 | 6 | 2 | 1 | 4 | 8 | 18 | 60 | 296 |
| Horton House 2nd | 22 | 2 | 5 | 1 | 1 | 4 | 9 | 27 | 53 | 285 |
| Stony Stratford 2nd | 22 | 1 | 8 | 0 | 3 | 3 | 7 | 14 | 45 | 280 |
| Heyford | 22 | 4 | 2 | 1 | 2 | 5 | 8 | 29 | 49 | 266 |
| Old Northamptonians 3rd | 22 | 2 | 3 | 0 | 1 | 4 | 12 | 20 | 54 | 238 |
| West Haddon | 22 | 3 | 0 | 1 | 1 | 4 | 13 | 27 | 63 | 199 |
| Raunds | 22 | 0 | 3 | 0 | 3 | 3 | 13 | 12 | 61 | 150 |
THIRD ELEVEN
| | | | | | | | | | |
| --- | --- | --- | --- | --- | --- | --- | --- | --- | --- |
| | Played | WBF | WBS | NR | Lost | Tie | Bat | Bowl | Pts |
| Hardingstone | 18 | 3 | 9 | 3 | 3 | 0 | 60 | 68 | 374 |
| Great Houghton 2nd | 18 | 8 | 2 | 2 | 6 | 0 | 56 | 72 | 332 |
| Brixworth 3rd | 18 | 4 | 6 | 2 | 6 | 0 | 57 | 56 | 317 |
| Old Wellingburians 2nd | 18 | 7 | 1 | 2 | 8 | 0 | 59 | 60 | 283 |
| Gumley | 18 | 5 | 2 | 3 | 7 | 1 | 60 | 61 | 277 |
| Kettering 3rd | 18 | 5 | 2 | 3 | 7 | 1 | 59 | 53 | 268 |
| Rushden 3rd | 18 | 4 | 3 | 2 | 9 | 0 | 68 | 54 | 266 |
| Wollaston 3rd | 18 | 3 | 3 | 4 | 8 | 0 | 60 | 56 | 244 |
| Weekley and Warkton 3rd | 18 | 4 | 2 | 3 | 9 | 0 | 39 | 58 | 193 |
| Cogenhoe 2nd | 18 | 1 | 2 | 2 | 13 | 0 | 52 | 54 | 170 |
STATISTICS & RESULTS FROM 2016

http://wollaston.play-cricket.com/ http://ncl.play-cricket.com/ http://www.nclgrounds.co.uk/