Welcome to Wollaston Cricket Club's website. Wollaston Cricket Club is CLUBMARK accredited and competes on Saturdays in the Northamptonshire Cricket League. Our thriving Youth Section supports teams at Under Nine, Under Eleven, Under Thirteen and Under Fifteen

If you would like to subscribe to the free Wollaston CC Texting Service and receive news of Club events, results, and match cancellations etc, please email your mobile number to: wollaston.cricket@googlemail.com
A SEASON LIKE NO OTHER
With the Covid lockdown delaying the start of the season until the middle of July, the usual divisional league system was replaced by a seven week qualifying period followed by a straight knock-out to determine the champions of each division.

The games were shorter in length with earlier start times (to allow for hand sanitation breaks every 6 overs), and the use of changing rooms and the traditional "cricket tea" were scrapped in favour of a "bring your own" variety.
Consequently, all three of our teams qualified for the knockout stages with our Second Eleven proving most successful - winning seven games to reach the final of division three where they were unfortunate to lose to Northampton Saints.
Our First team won six of their encounters and the Thirds came out on top in three games.

Matthew Jones topped the First team batting with 220 runs (passing 10,000 runs for Wollaston First team), Mark Ralph notched 154 for the Seconds and Craig Boddington was not far behind with 139 runs for the Thirds. Matthew and Mark both scored centuries.
Chris Perry took 19 First team wickets, Steve Musgrave 27 for the Seconds and Adrian Ward 14 for the Thirds.
Marcus Shelton has now passed 5000 runs for the Seconds including a record thirty five fifties, Chris Perry has taken a First Team "sixfer" eleven times and Paul Jones has reached 15,681 runs spread across the three teams. (for all the records click here)
Hopefully things will be able to revert to a more normal scenario in 2021, but no doubt some of the changes may be adopted permanently if it means that cricket can go ahead in the future. Fingers crossed!
FROM THE ARCHIVES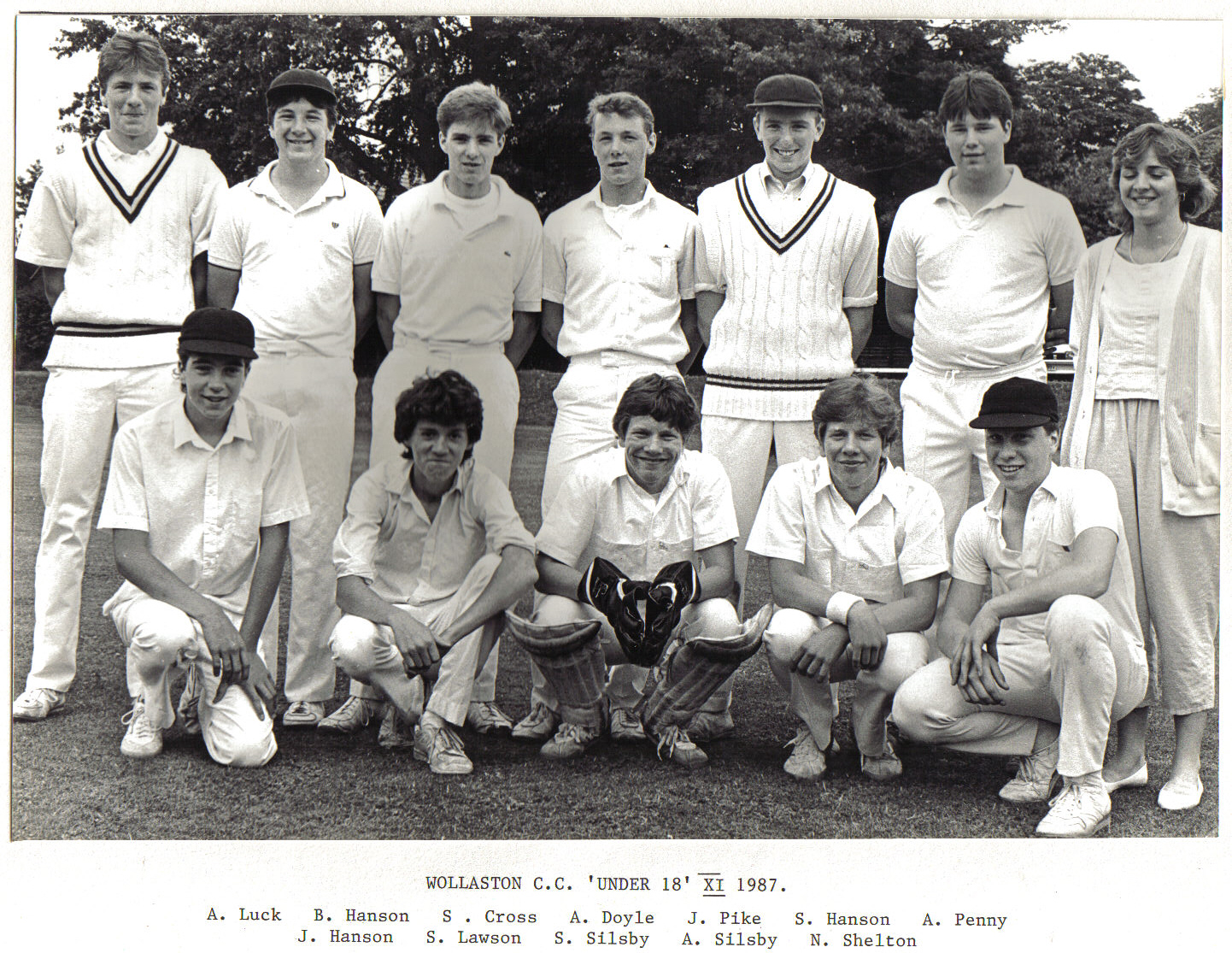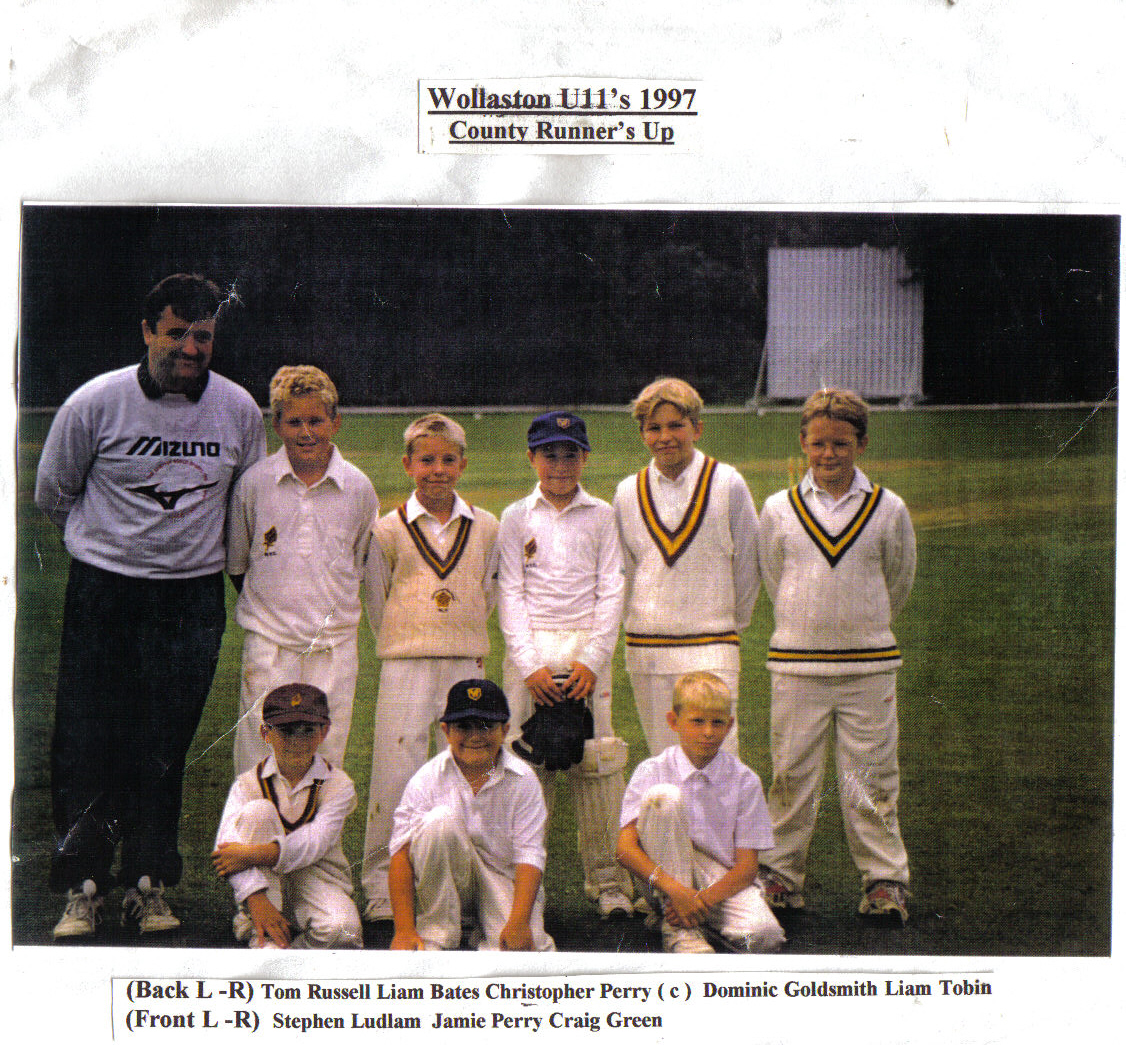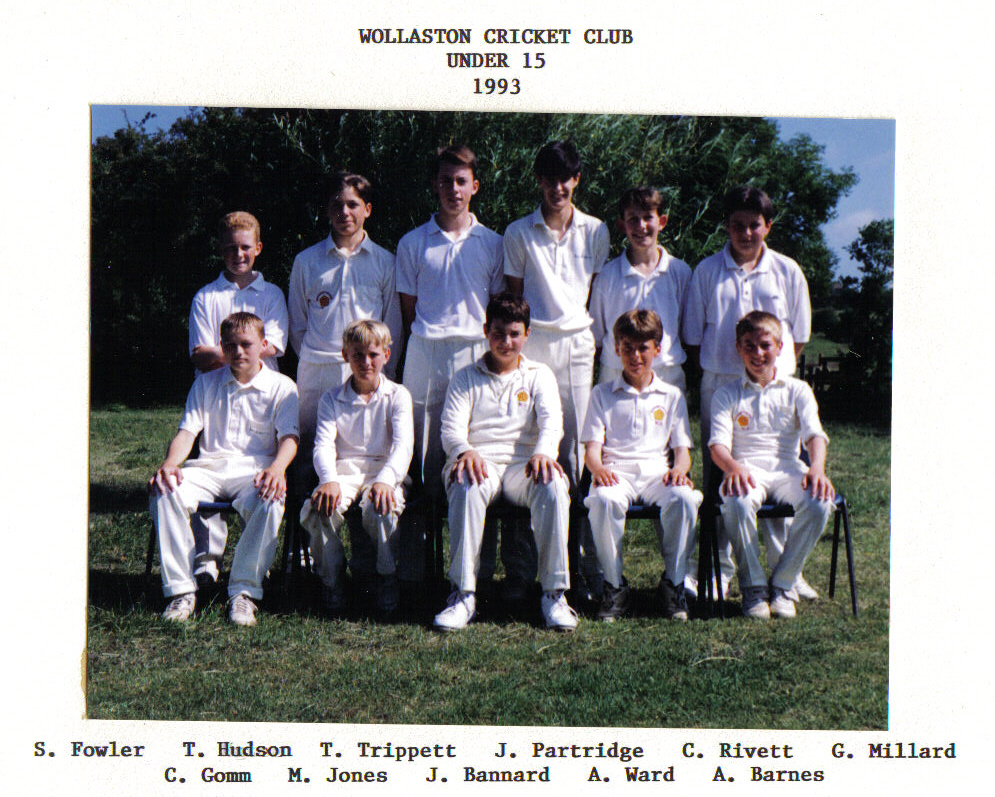 CHAMPIONS 2007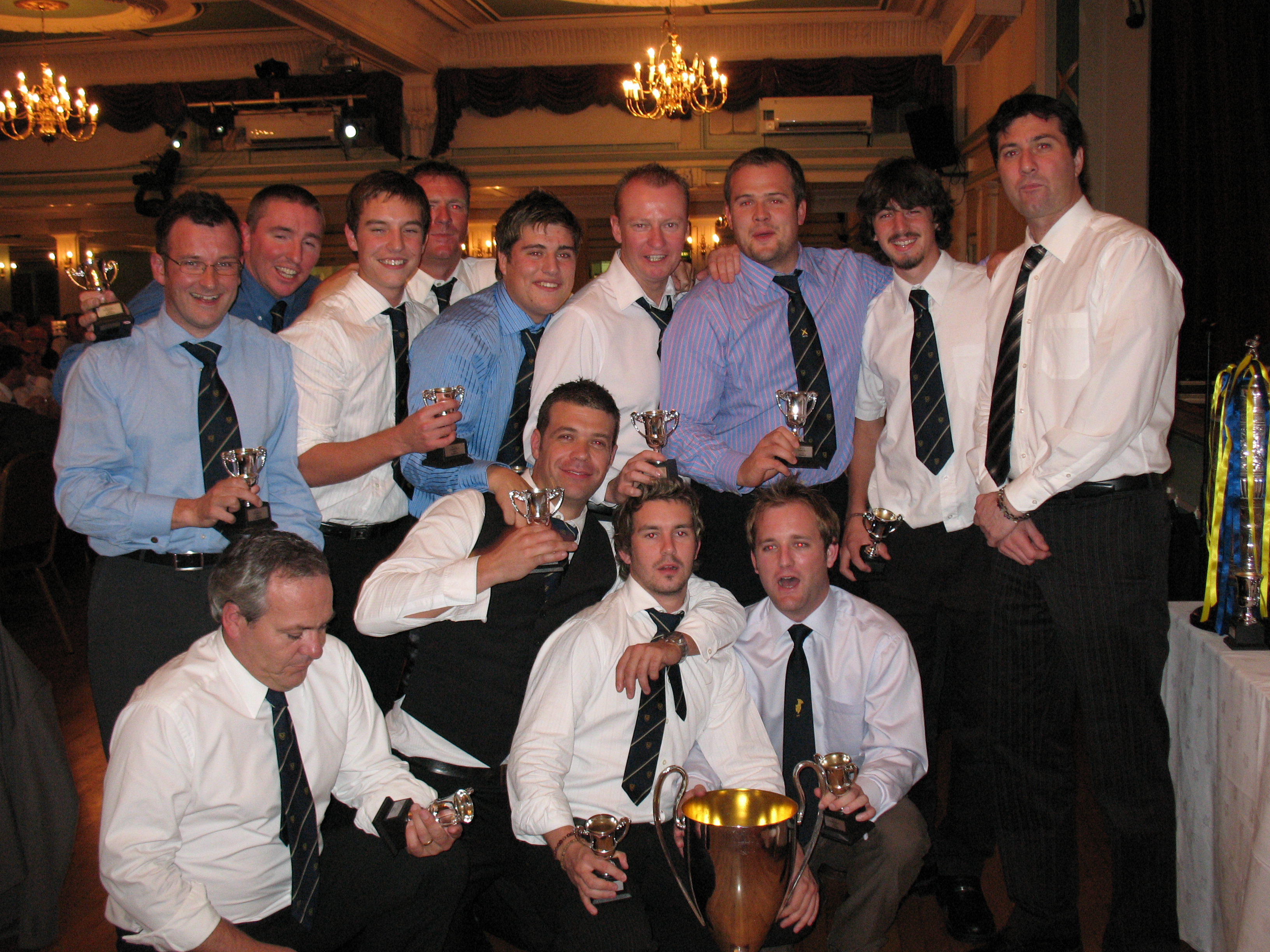 --------------------------------------------------------------------------------------------

<![if !supportLineBreakNewLine]>
<![endif]>

UNDER NINE'S TOURNAMENTS 2020
To Be confirmed
Originally scheduled
May 25th Finedon
June 28th Wollaston
July 12th Thrapston
July 19th Irthlingborough
August 9th Rushden
July 5th Wollaston CC Fun Day/Vics FC Presentation Day
JUNIOR WINTER NETS 2020
Under 11 & Under 13: * 6 to 7pm * Tuesday 14th January - Tuesday 31st March
Under 15: * 7 to 8pm * Thursday 6th February - Thursday 26th March
* Sharnbrook School * £4 per session. All welcome
APPOINTMENTS FROM THE ANNUAL GENERAL MEETING
January 21st 2020
First Eleven Captain : Harry Broome
Second Eleven Captain : Mark Carter
Third Eleven Captain : Andy Luck
NORTHANTS C.C.C. JUNIOR TICKETS!. ORDER YOUR TICKET TODAY: FOLLOW THIS LINK
READ ALL THE STATISTICS FROM 2019 AND THE SEASON HOW IT HAPPENED

FINAL LEAGUE TABLES 2019

ttp://wollaston.play-cricket.com/ http://ncl.play-cricket.com/ http://www.nclweb.co.uk/
http://highamanddistrictleague.play-cricket.com/
OUR SPONSORSHIP PARTNERS
Wollaston Cricket Club would like to say a massive THANK YOU to all our Sponsorship Partners who helped support our club through 2019. The money raised from our Partners alongside the endless support from volunteers, has seen our little village club develop and provide a perfect foundation for further growth in 2020. We hope to see you all there..........


WHAT'S ON AT WOLLASTON CRICKET CLUB THIS YEAR?