CONTACT US FIND A LEAGUE GROUND
Welcome to Wollaston Cricket Club's website. Wollaston Cricket Club is CLUBMARK accredited and competes on Saturdays in the Northamptonshire Cricket League. Our thriving Youth Section supports teams at Under Nine, Under Eleven, Under Thirteen and Under Fifteen.

May 12th
RAIN RUINS ANY CHANCE OF VICTORIES FOR FIRST & SECONDS!
First Eleven bowl out Rushton for 94 then rain sets in. Luke Bartier 5 for 32 Draw 6 pts scorecard
---------------------------------------
Seconds 149 all out at Stony Stratford before the rain. Mark Carter 47 Draw 6 points scorecard
Wollaston First Eleven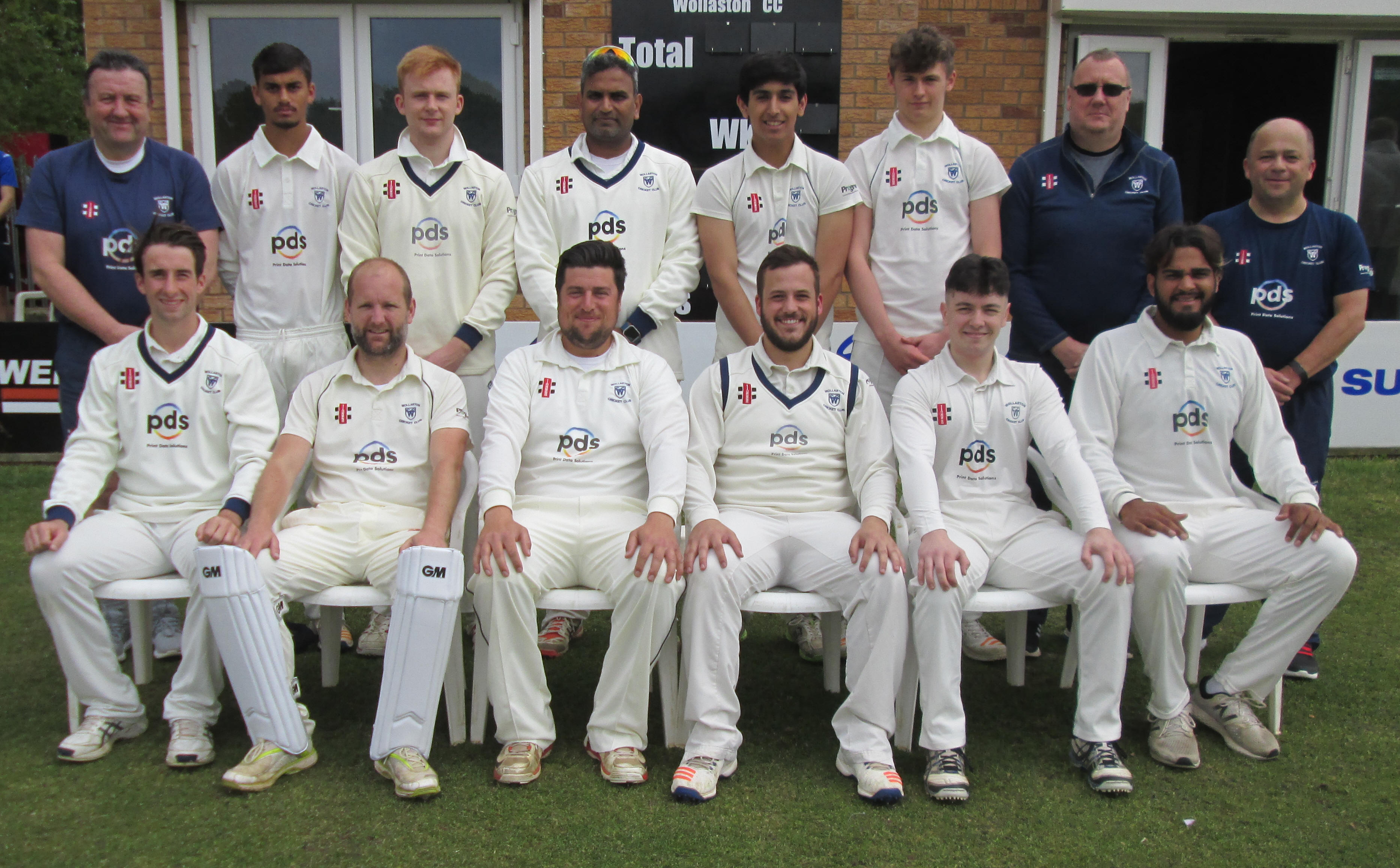 Neal Perry (coach) Cameron Monteith Tom Howes Praveen Chandran Robert Bassin Nathan Healey Graham Richards (scorer) Nick Broome (coach)
Luke Bartier Matthew Jones Chris Perry (capt) Harry Broome (vice capt) Patrick Bright Ajay Momi


UNDER NINE TOURNAMENTS 2018
Finedon 10th June
Wollaston 24th June
Rushden 8th July
Thrapston 15th July

YOUTH CRICKET COACHING
COACHES
Under 11s – James Day & Matthew Grant Under 13s – Darren King Under 15s – Andrew Monteith
New players welcome - please contact the Club at wollaston.cricket@googlemail.com


OUR SPONSORSHIP PARTNERS
Wollaston Cricket Club would like to say a massive THANK YOU to all our Sponsorship Partners who helped support our club through 2017. The money raised from our Partners alongside the endless support from volunteers, has seen our little village club develop from our position in 2016 and provide a perfect foundation for further growth in 2018. We hope to see you all there..........
Print Data Solutions, Oracle Solutions, Andy Luck Building Solutions, Croyland Car Megastore, G&M Roofing Ltd
Green & Co Renewables, John White Shoes, Matthew Nicholas, Milton Keynes Preparatory School
NPS Shoes, R.H.Lee The Family Butchers, Shorn Wheeler Professional Painting & Decorating Services
Solovair, Spectrum Chemicals, The Local Kitchen Company Ltd, Tilley's Wines, Wellingborough Tyres
Whibleys News, Food & Wine & Wollaston Post Office & Wollaston Marketing........thank you all!

INCLUDING AVERAGES, FINAL LEAGUE TABLES & PLAYERS OF THE THE YEAR

TABLES & RESULTS 2018
Premier Division Division Three Division 9 All Divisions Previous results Junior results

http://wollaston.play-cricket.com/ http://ncl.play-cricket.com/ http://www.nclgrounds.co.uk/
http://highamanddistrictleague.play-cricket.com/